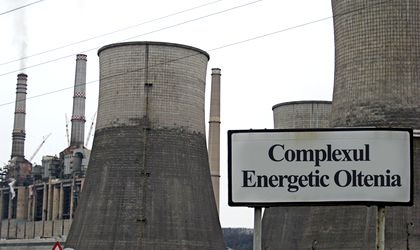 The Energy Complex Oltenia signed financing contracts with six banks for loans totaling RON 500 million, necessary for the payment of the pollutant emission certificates, said Sorin Boza, president of the company's Directorate at the Energy Forum.
"We signed the contracts on Friday, and I think it's a success because the process was very difficult due to the fact that we negotiated with each of the six banks. Funding applications have been sent and funds have been accessed since Monday morning. The credit was only taken for the acquisition of emission certificates, it was the only solution to be able to pay for these certificates," Boza said.
EC Oltenia must acquire certificates related to last year until 1 May.
In total, the company has to pay RON 1.4 billion for last year's certificates, equivalent to 40 percent of its turnover, and has already bought certificates worth RON 900 million lei of its own funds, the official said.
Initially, Boza refused to say what the six banks were, but then showed that BCR, BRD, Raiffeisen, Banca Transilvania and "other big banks" were among them.
"It is important that the banks have trusted us. It was not a syndicated credit, where a bank is the co-ordinator and the main negotiator. In this case, there were six independent banks, six risk analyzes, six direct negotiations and six contracts," added Boza.
Two weeks ago, he had told AGERPRES that the company was in the last talks with six banks to access the necessary credit for the issue of emission allowances.
Asked if there is a risk that CE Oltenia would go into insolvency if it does not receive the credit it wants, the company official said that this would not happen.
"CE Oltenia is far from insolvency, it is a strong company and we have no debt. On the other hand, we are confident that we will take this credit," Boza said two weeks ago.