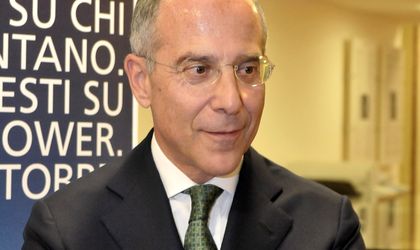 Enel Green Power Romania is applying for a EUR 200 million loan from the European Investment Bank, half of the EUR 400 million needed to finance a 260 MW wind farm project, that includes the construction of on-shore wind farms in Dobrogea (Salbatica and Corugea) and Banat (Moldova Noua).
The project concerns the development, construction and operation of three Romanian wind farms with a total capacity of 258MW, equipped with 126 turbines with a unit capacity ranging from 2.0 to 2.3 MW and hub height between 95 and 101m. Furthermore each project will include the electrical grid to connect the different wind turbines, the civil works for the foundations and infrastructure as well as the substation and HV cable for the connection to the network.
The total installed wind power capacity in Romania for Enel has reached 104 MW, originating from the Aghighiol and Salbatica fields. The two plants will generate over 290 million kWh per year, enough to meet the needs of some 97 thousand households.
Enel officials consider that wind power is the most promising renewable technology in the Romanian power sector. The country's installed wind capacity is set to reach 600 MW by 2010, from 14 MW at the end of 2009. Such capacity is expected to total about 3,600 MW by 2015.    
"We keep expanding our presence in Romania at a rapid pace, starting from the opening of the first plant in Agighiol just a few months ago. Among renewable technologies, wind energy is certainly the most promising one for generating electricity in this country", said Francesco Starace, CEO of Enel Green Power.
Romanian Certificates are given the green light

Several weeks ago, the European Commission approved the Romanian Green Certificates renewable energy support scheme, which will encourage investment in renewable energy and will assist Romania in reaching the EU 2020 renewable energy target.
Green certificates are granted to electricity producers for each MWh generated from wind, hydro, biomass, landfill gas, sewage plant treatment or solar. The certificates issued by the Romanian authorities to the producers can be sold to the energy suppliers on a specific market, with prices ranging from EUR 27.70 to EUR 56.10.     
According to a report by the European Wind Energy Association, Romania has exponentially increased its wind power installations, from 3MW in 2009, to 462 MW, at the end of 2010. Romania holds a 5 percent share of the EU market for new capacity installed during 2010, totaling 448 MW.
The Enel Group is present in Romania since 2005 and is currently the most important private investor in the Romanian electricity sector.
Ovidiu Posirca