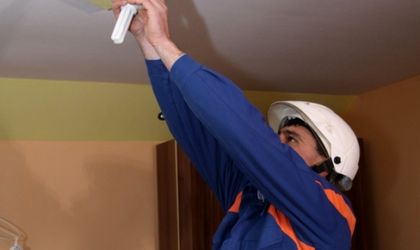 Enel Romania has replaced all the incandescent light bulbs of Izvoarele locality, Giurgiu County with economic bulbs as part of a CSR initiative that aims at increasing the awareness on the rational electricity consumption of households.    
Enel Romania has replaced a total of 7500 bulbs from 2500 households, in 24 hours, making Izvoarele the first location in Romania that relies solely on economic bulbs. This initiative will bring annual savings of RON 280.000 for electricity bills.  
The social responsibility plan will futher develop next year in other locations, drawing attention on responsible electricity consumption within communities. In addition, Enel will issue case studies with results from this CSR campaign.
Alin Stanciu, the mayor of Izvoarele, who is a promoter of energy efficiency, mentioned that starting 2008, all bulbs used for public lightning have been replaced with economic ones.  
Enel has been present in Romania since 2005 and currently has 2.6 million clients in the Muntenia Sud (including Bucharest), Banat and Dobrogea areas. Enel has invested EUR 1.8 billion in the Romanian operations up to now.
Ovidiu Posirca