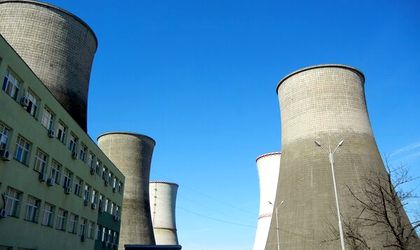 Employees of the Oltenia Energy Complex (CEO) could have received a 20 percent salary increase instead of 10-12 percent if the 2 percent turnover tax had not been introduced, according to a post on Facebook by Razvan Nicolescu, Deloitte consultant and former Energy Minister.
"It is true that managers are working in very difficult conditions on salaries of RON 2,500, while some drivers in the administration have had salaries increased to over 4,000 lei. It is not fair and people talk to each other," said Nicolescu .
The company's management announced it could raise some salaries by 10-12 percent, he recalled.
"What no one said is that if OUG 114/2018 did not introduce a 2 percent turnover tax (about RON 65 million annually for the CEO), wages could be increased by more than 20 percent, as the total fund the salary of the CEO is about RON 700 million per year," said Nicolescu.
He also pointed out that some management employees are upset that the money paid for this new tax will enter ANRE's accounts, given that the regulatory framework in Romania suffers from the lack of a capacity market. Such a market, promised for many years by the regulator and transport operator, greatly aids coal producers in countries like Poland, being compatible with EU law.
"I think that the top CEO should be keeping as many of the 15,000 jobs as possible. Without upgrading the facilities to meet environmental standards and acquiring CO2 certificates, complete, fast and no alternative solution for the CEO. There is a need for fundamental transformations that are taking place at a rapid pace in many other countries," added Nicolescu.
The miners of the Oltenia Energy Complex (CEO) will receive salary increases of 12 percent, but only after the negotiations begin in a legal framework and after the resumption of the work program in quarries, according to the Ministry of Energy.
"As a result of the big protests in the CEO quarries, the Ministry of Energy has mediated a discussion between the CEO's management and the members of the CCM negotiation committee at the CEO level. We state that at the moment the situation of the National Energy System is normal, the contribution of coal to the NPS being constantly over 23 percent," the ministry representatives say.
They mention that the CEO has a collective labor agreement already in force since last year with the social partners, valid until March 2020, with the obligation to negotiate the salary system on an annual basis.