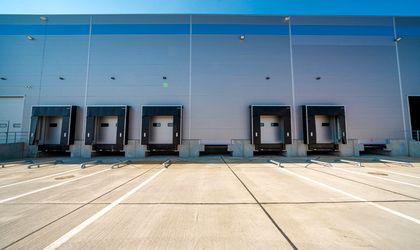 Romanian industrial and logistic developer, Element Industrial and Slovakian sustainable energy solutions provider, TESLA Group have recently signed a long-term partnership in which TESLA will produce and operate photovoltaic energy on the rooftops of the ELI Parks projects.
"This partnership reflects our strategy to develop a sustainable portfolio that will allow our tenants to cover at least 30% of their consumptions from green energy with a direct positive impact on the total occupancy cost", said Andrei Jerca, Managing Director of Element Industrial.
He added:
"It is also an important commitment from our side towards green, sustainable logistics that will generate long term value for both our investors and occupiers. Our strategy is built on focusing on our clients' needs in terms of business predictability, lower occupancy cost, support of their growth strategy and developing true business communities in our industrial parks. Having all these in mind, our partnership with TESLA Group became natural as both companies are sharing the same business principles and approaches."
Element Industrial is currently developing a class A logistics park in the Bucharest North West area, adjacent to the future A0 Highway, where, by the end of 2022 will have a 100,000 sqm delivered portfolio. The company aims to have around 200,000 sqm delivered throughout the country by 2023, with new projects in Ploiesti, Bacău and Braila. The first project that will be fitted with photovoltaic panels will be ELI Park 4 (a new 20,000 sqm building) that will be delivered in Bucharest during Q2 of 2023.
"We are present in Romania's renewable energy sector development since 2010 operating currently over 20MWp of ground-mounted PV parks and developing an additional 900 MWp in ground-mounted technology. Through this partnership with Element Industrial, we are focusing on solar energy conceptual innovation for long-term sustainability, which is our key mission", said Dušan Lichardus, Chairman of the Board TESLA Group.
He added:
"We brought engineering teams of our both companies together, to optimize the construction of buildings for easy PV rooftop installation before their physical construction. This reduces the costs and time to construct a local power plant, bringing higher safety to the buildings and operational efficiency to the PVs.
The innovative design of this local rooftop mounted PV power plants combines unique features of SolarEdge inverter technology, with energy management system TESLA AMOS (Advanced Microgrid Optimization System), to deliver operational control on individual panel level, which brings higher production, lower OPEX, longer technological life and highest industrial safety standards to the asset owners. "