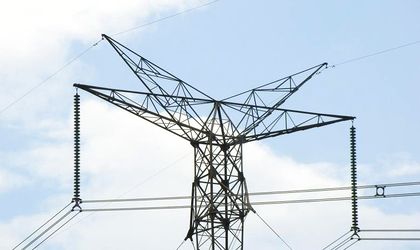 Electricity distribution operators have said they would carry out total investments worth approximately RON 1.6 billion in 2019, the National Regulatory Authority for Energy (ANRE) announced in a press release.
"In the application of the regulatory framework, which established firm obligations for the electricity distribution operators, the concessionaires for realizing the undertaken investments, they submitted to ANRE their investment plans for 2019. From their statements, we find that the eight concessionary operators have proposed investments worth a total of about RON 1.6 billion. This investment effort will target in a 90 percent proportion the electricity distribution network, where refurbishment works will be carried out consisting of replacing equipment, reducing own technological losses and improving service quality as well as network expansion. A significant investment segment is dedicated to the implementation of smart metering systems for which operators have allocated a total value of about RON 75 million or 6 percent of the amount of investments planned for 2019," says the press release.
According to the centralized data, E-Distributie Muntenia intends to invest RON 310.47 million this year, while E-Distributie Banat has an investment plan of RON 170.49 million, and E-Distributie Dobrogea will invest RON 129.59 million.
Also, Distributie Energie Oltenia announced investments of over RON 212.5 million, Delgaz Grid – RON 148.64 million, Electrica Distributie Muntenia Nord – RON 212.04 million, Electrica Distributie Transilvania Nord – RON 196.05 million and Electrica Distributie Transilvania South – RON 200 million.
ANRE notes that the electricity distribution companies are required to achieve at least 95 percent of the value of the annual investment plan as approved by the Authority.
"We mention that the failure to complete the annual investment plan is sanctioned by a fine, which can range from 5 to 10 percent of the turnover generated from the electricity distribution activity," the release says.
According to the source, starting in 2018, the regulator has strengthened control over the investment activity in the field of distribution networks in order to achieve a real improvement in the efficiency, reliability and safety of their operation, reflected in the increase in the level of performance of the power distribution service.