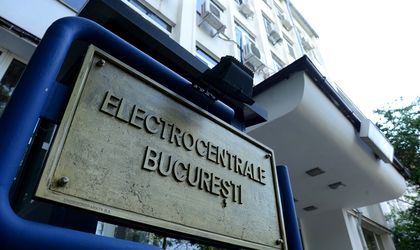 The City Hall will raise the share capital of the Energetica municipal company with RON 1.2 billion. Energetica will  be the company resulted after the merger between Radet and Elcen, the producer and provider of heating supply in Bucharest.
In the same time, from 2019, according to a document of the government, the subsidy for heat that is currently granted to everyone will be granted only individually and only to those who need, or to vulnerable consumers, defined as income below a certain threshold and who can not its own budget to cover all the expenses related to the heating of the dwelling.
More than that, in a draft decision which will be voted on August 23 by General Council of Bucharest (CGMG) "is approved the value compensation of the losses of thermal energy and water added by SACET (centralized heat supply systems) Bucharest in 2017, at the amount of RON 80.3 million".
Elcen went into insolvency at its own request, as its main client, Radet Bucharest, given the relationship between them. Radet haven't payed all the thermal agent supplied by Elcen, and Elcen could not pay the gas supplier, as well as part of the loans to banks and debts to the budget.
The City Hall has a plan to merge the two companies under a new energy company's dome, which will deal with the production and supply of heat from Bucharest. 
However, in order for this to happen, the City Hall must pay the debt of Radet to Elcen, already recognized by the institution, and amounts to almost RON 1.1 billion, plus almost 900 million lei, the value for money liquidation of Elcen's assets.
According to Council Member Catalin Deaconescu, in Radet case the City Hall wants to cut RON 43 million from investments and transfer them in subsidy, after the company exceeded the planned 22.5 percent level of the technological losses in the transmission and distribution networks of heating and hot water for the population, in 2017, registering a loss of 28.61 percent, so it asked the City Hall for additional subsidies over RON 80 million.
If the capital increase will be voted on in the CGMB, Elcen's reorganization plan, which involves the transfer of assets to the new entity, Energetica, will probably be voted on 24 August.
Elcen manages the four district heating plants in Bucharest, West, South, Progresu and Grozaveşti, which produce electric and thermal energy, and RADET provides the transport and supply of thermal energy for about 580,000 apartments in Bucharest.