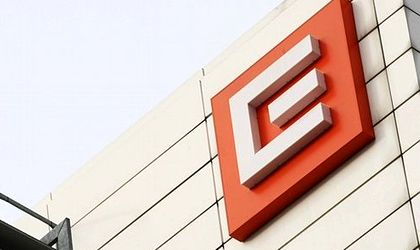 The Czech utility group CEZ plans to sell its assets in Romania as a part of the strategy to increase its operations profit in the coming years. The plans include the sale of assets in Romania, Bulgaria, Turkey and Poland and focus on the Czech market, as the group announced on Monday morning.
According to an answer to Agerpres request, the company says that the decision it is not related to the local market and there is no pressure to withdraw investments in a short time.  CEZ representatives have specified AGERPRES that the sale process will start after approval in the General Meeting of the Shareholders in June.
"The update of the strategy must first be discussed and then endorsed at the June General Meeting. The sale process cannot begin earlier than that, so we are at an early stage, selling is not a matter that can be materialized in the coming months," the company's officials said.
Asking if the situation on the local energy market had some contribution to the plan, they replied: "The process is not a consequence of how CEZ companies operate in Romania, it is generated by changing the strategy at the parent company level."
"Similar processes are currently taking place in other countries where CEZ is present. Operations in Romania have very good results and there is no pressure to withdraw investments in a short time," they added.
On Monday morning, company's CEO Daniel Benes said CEZ plans to sell its assets in Romania, Bulgaria, Turkey and Poland as part of its strategy to focus on the Czech market, according to Reuters.
"In this strategy, we want to leave Bulgaria in the coming years. We are considering an exit from Romania in Turkey and we are thinking of leaving Poland where we have two coal-fired power plants to reduce the carbon dioxide emissions of the group," the CEZ official said in an interview with Hospodarske Noviny.
Benes added that the sale of these assets could bring "tens of billions of crowns" to the company. He recalled that CEZ aims to increase EBITDA to Czech Korona 75 billion (USD 3.26 billion) between 2024 and 2025 from Korona 49.5 billion crowns in 2018.
CEZ has slowly slowed its expansion in the Balkans in recent years, after investing massively in the region more than a decade ago. In Bulgaria, CEZ is already in talks with a local company, Eurohold, to sell its assets after a failed sale attempt to another Bulgarian company last year.
In Romania, CEZ bought in 2005 the former electricity distribution and supply subsidiary Electrica Oltenia. The group also owns Europe's largest 600-MW terrestrial wind farm from Fantanele-Cogealac.
CEZ announced that the new strategy will focus on nuclear and carbon-based projects, on upgrading the distribution and improving energy business services in the Czech Republic and neighboring countries.