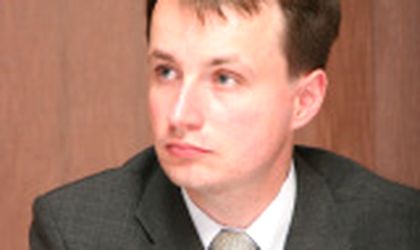 The Czech energy company CEZ announced today that at the end of last year the company registered on Romania EBITDA of RON 252 million, down 30 percent compared with the results from the previous year.
Moreover, the CEZ Romania's net profit reached RON 168 million, from RON 190 million recorded in 2008.
According to Leon Vrska (photo), financial director with CEZ Romania the company has reached "the expected performance in 2009."
"There are two major aspects which explain these results: the wind farm isn't fully operational, process we expect to be finalized in mid 2012 and because of the considerable debt of CFR, debt which reached RON 168 million at the end of last year and for which we made 100 percent provisions," Vrska told Business Review.
The company's EBITDA forecast for the end of this year is placed at approximately RON 390 million as the company expects the energy margin to be higher this year than in 2009 and estimates to register a total turnover of RON 1.6 billion, compared to RON 1.54 billion registered last year. Company data shows that the quantity of energy sold to the end customers reached 3,329 GWh in 2009.
Last year, CEZ became the single shareholder of CEZ Distributie and CEZ Vanzare.
As regards CEZ Servicii, CEZ bought the shares owned by Fondul Proprietatea. Currently, CEZ is in the process of acquiring the CEZ Servicii stake owned by Electrica for EUR 1 million.
CEZ officials say that EUR 800,000 represent the actual price for Electrica shares while EUR 200,000 is the sum that Electrica will receive as dividends. The transaction is expected to be finalized at the end of this week, as CEZ officials, tell BR.
Dana Ciuraru