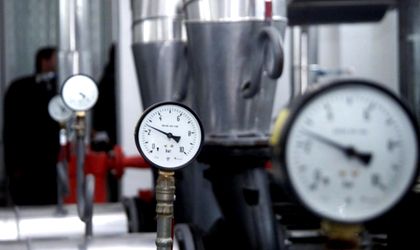 The companies that ensure the heated water supply to Bucharest will be transferred to the Municipal Energy Company, one of the 22 municipal companies recently created by the Bucharest City Hall.
The project was approved with 32 votes for and 7 abstentions. According to the decision, RADET's special administrator, RomInsolv SPRL, requested the approval of general counsellors for the transfer of RADET to the municipal company. ELCEN made the same request.
The City Hall says that RADET's reorganisation plan has to be changed in order to ensure a positive vote from its major creditor, ELCEN. The plan includes the transfer of all RADET's operations and assets, as well as debts, revenues and current payments.
The municipality claims the project is urgent due to the advanced stage of RADET's insolvency procedure. ELCEN must present a reorganisation plan by May 22, or enter bankruptcy.
Counsellors also approved a series of consequent actions that will be included in RADET's reorganisation plan, including its transformation into a public company.
Energy Minister Toma Petcu had announced since last year that RADET and ELCEN will merge, but Bucharest Mayor Firea said that the government should allow ELCEN to go under the municipality's management.
Through the merger of RADET and ELCEN, their mutual debts will be erased.
ELCEN, controlled by the Energy Ministry, produces and distributes heat and electricity, and it is the larger thermal energy producer in Romania, ensuring almost 40 percent of the national production and 90 percent in Bucharest. It went into insolvency in 2016 after a decision by authorities meant to resolve the issues of historical debts between ELCEN and RADET, as well as the debts they owe to third parties.
RADET is also in insolvency since 2016. It manages the largest heating system in Romania, with 43 percent market share. It supplies heat for around 562,000 apartments and 300 buildings which are occupied by 1.21 million people, as well as for approximately 5,100 institutions or companies. It ensures 72 percent of the heat in Bucharest.