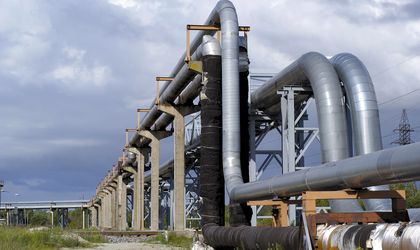 Bayerngas intents to become a shareholder in the Nabucco consortium, after discussions between the Austrian Ministry of Economy, Reinhold Mitterlehner and the Bavarian State Minister for Economy, Martin Zeil were held today in Vienna. The current six shareholders, BEH, BOTAS, MOL Group, OMV, RWE and Transgaz, will start negotiations to determine the future share split within the consortium.
"This is a great step forward for Nabucco. A strong downstream market is an important asset for the pipeline and something that a new shareholder such as Bayerngas will be able to strengthen. The Nabucco consortium is open to new shareholders as the project enters a new advanced phase. The start of negotiations with Bayerngas is strong message to the markets", stated Reinhard Mischek, Managing Director of NABUCCO Gas Pipeline.
"We very much welcome today's move from Bavaria, which I see as a further successful step towards the implementation of the Nabucco Pipeline. Germany especially will have a growing need for natural gas in view of the decision to phase out nuclear energy and sinking domestic production in Europe, and Nabucco will meet this need. The Nabucco consortium and OMV have repeatedly said that we are open to new partners for this project, which is so important for Europe. Bayerngas is therefore welcome as a potential new shareholder in the Nabucco consortium", said Gerhard Roiss, CEO of OMV.    
Nabucco is the European project of the South East European Gas Corridor and offers an export route for gas from the Caspian and Middle-East regions.
Ovidiu Posirca