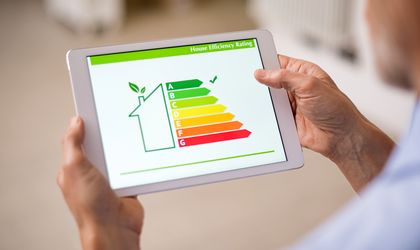 When it comes to renting, selling, or borrowing a property in the United Kingdom, an Energy Performance Certificate (EPC) is required. However, with these being a relatively new requirement, it is still the case that many people do not know what exactly they are and why they are important.
What is an Energy Performance Certificate?
An EPC is a rating that is attributed to a property based upon how energy efficient it is. They are typically used by people who are looking to either rent or purchase a property in order to get a fair understanding of what the cost of their energy bills would be in the property.
In order to give an EPC rating, the property must be assessed by a qualified EPC assessor. What they do is conduct an in-depth survey of the property in order to determine just how energy efficient it is. Based on this, the property is awarded a rating on a scale from A through to G, which is appropriately colour coded. On the scale, A is the most efficient and means that your energy bills will be the cheapest.
The EPC rating that a property gets is based upon the level of energy that it uses for each and every m² in it, as well as how much carbon dioxide it gives off in tonnes a year. An EPC is valid for a ten year period. Where the EPC for your property is older than ten years, you will need to get a new one for it, before you are able to sell the property or rent it out. Doing this is the responsibility of the landlord or property owner. 
In addition to all of this, an EPC acts as a handy tool for the purpose of seeing how you can improve the overall efficiency of a property and thus lower the cost of your bills in the process. If you first learn how to get a good EPC rating, you will know exactly what you need to do in order to improve how efficiently your property uses energy.
Why you want a high rating
An EPC allows prospective buyers or renters to compare a property with another one to see which has the best energy rating and so which one will produce the lowest bills. This means that between two properties that are exactly the same in everything but their energy rating (with one being A and the other one being C), a renter or buyer would choose the one with the higher rating as that property uses energy much more efficiently and so will need less of it.
Even if you are not planning on selling or renting the property out, you still want it to have a high rating just so that your own bills are as low as they possibly could be. In addition to financial costs, you are also reducing the impact that the property is having on the environment also, which is of course a good thing.