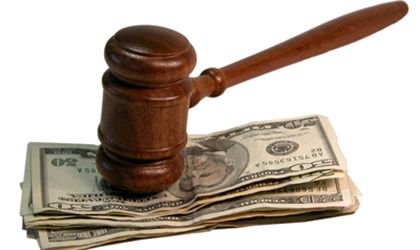 The Romanian Competition Council sanctioned 6 oil companies, with a combined fine of EUR 205 million, for removing a cheaper gasoline product from the fuels market. The companies in question are accused of forming a cartel and withdrawing the range of Eco Premium gasoline from the retail segment. This decision follows an investigation that started almost 7 years ago.
The fined companies are OMV Petrom, OMV Petrom Marketing, Lukoil Romania, Rompetrol Downstream, Mol Petroleum products and ENI Romania. However, OMV Petrom received the largest share of the fine, around EUR 117 million, for initiating the cartel.
"In order not to lose market share, the companies decided to withdraw the EcoPremium gasoline product, which represented 20 percent of the companies' sales," said Bogdan Chiritoiu, president of the Competition Council, quoted by Agerpres newswire. Chiritoiu explained the fines had an initial base of 4 percent of company turnover, but the issued fines were below or above the 3 percent of the turnover reported in 2010.  
The oil companies accused of forming a cartel will challenge this decision in court.
OMV Petrom said in a press release that "the fines imposed are not justified" and will challenge the Competition Council's decision in the courts. The company is accused of withdrawing the retail product Eco Premium (unleaded gasoline pre-mixed with lead substitute) from the Romanian fuels market.
Rompetrol Downstream said it dropped the range of Premium E4 gasoline following legal requirements regarding the transition to Euro 5 norms on gasoline. Rompetrol considers the Council's decision to be "unsubstantiated and lacking support", announcing it will take the Competition Council to court.
Mol Romania, another player in the Romanian fuels market, has been fined EUR 18.5 million, which is 3 percent of its turnover from 2010, for removing ECO Premium from its portfolio. However, the company states it bought the gasoline from local producers or distributors and will seek to suspend this decision in court.
Lukoil is accused of withdrawing the Premium L COR 95 retail product, but the company said it made this decision due to environmental concerns and cost optimization measures.  
The competition infringement decision may be appealed before the Litigation Division of the Bucharest Court of Appeal, within 30 days from notice.
Ovidiu Posirca