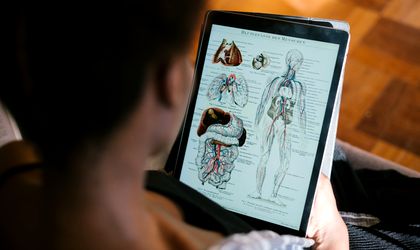 You've heard it millions of times growing up, "You need to study hard so you can get a good education" but you also might be wondering, why? It's a good question to ask because too many people mindlessly believe that they need to go to school because their parents, their teachers, or their friends said so. Education is certainly important, but it's good to know why it's so valuable.
There are plenty of people who make it because of school, and plenty who make it in spite of no proper education, but the purpose of knowing why education is so important is useful in developing your own opinion and helping you formulate your own opinion. Whether you agree or not, or whether you plan on getting a higher education, here are some reasons why proper education is certifiably valuable. In case you are quite busy studying and working simultaneously, a professional writing service may save your time and let you focus on urgent work tasks. Whether you agree or not, or whether you plan on getting a higher education, here are some reasons why proper education is certifiably valuable.  
Helps Open Up More Career Opportunities
Some say that you can land a good job or make good money without a degree, which can be true, but we also live in a world that values education, which opens up more doors. It's much harder, nigh impossible, to get certain jobs with the right qualifications. This is one of the biggest benefits of going to college for many vocations, and if you're someone with a keen interest in law or medicine, you won't be able to become a lawyer or a doctor without a degree. Your dream job may not require a degree, but you're closing a lot of doors by not getting a proper education.
Help Understand the Importance of Finances
Elementary, middle, and high schools should have been teaching kids about the importance of finance at a younger age, which is a shame on them and a bad mark on the education system, but college and higher education will make you learn this fast. Whether it's learning to budget for your meals, paying rent for your apartment, or figuring out loans and tuition payments, higher education is going to quickly make you appreciate learning to do your finances. It's a skill you'll carry for the rest of your life, and once you learn through a crash course in college.
Create a Strong Work Ethic
High school was fairly easy for a lot of people. You were able to juggle a part-time job, handle extracurriculars or sports, and have a social life all while keeping on top of your studies, but that changes in college. It's not to scare you out of attending, but it's a good wake-up call that you need to learn to schedule better and build a strong work ethic to get your research papers and studying done pronto instead of putting it off to the last minute. This is another skill that you will likely learn head-on and keep for the rest of your life.
Build Connections During School
Now, going back to the point about opening up more career opportunities, there's also the need to make connections. You can know a guy, who knows a guy, who knows a guy, which helps you land a job, which is called networking, but it's much easier to do this when you attend a school where you'll meet a broad and diverse range of people. Networking is one of the things that college recruiters and guidance counselors should have been teaching kids but failed to do so. Going to college helps you meet people who can end up helping you land that dream job or find more opportunities.
Involve Yourself in a Broad Range of Experiences
The college experience is touted as something every young person should go through, which is true and not true at the same time. It's not simply about partying or dating without parental supervision, it should be a time to experiment with experiences too. Joining clubs, attending panels, trying different courses, and meeting new people are all things that can help you build a more concrete understanding of what you value in yourself, what you value in others, and what you're looking for in life. College shouldn't just be used as a way to get a piece of paper and a qualification, it should be a way to figure out what path in life you want to pursue, and that is hard to get in many instances.
Getting a college education isn't for everyone, which is perfectly acceptable, and in many cases, admirable, but it's undeniable to assume that a proper education doesn't have its many purposes. Outside of receiving a degree, the reasons listed above should give you some idea in formulating an opinion on why education can be so valuable to you.