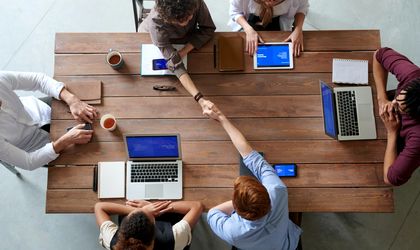 It is possible for your staff to obtain skills that directly benefit your company with the correct educational relationship. If a firm has a well-trained and motivated team, it has a better chance of success. When it comes to your workers' education, you're already aware of this and probably already invest in it.
What are the advantages of having an educational partnership? Is this something you have considered? If you haven't, you really should. Just think of what might be accomplished if each and every company in the area worked together with the local schools! Isn't this supposed to cover most of our learning needs? It's a resounding "Yes!" The need for businesses to work with local schools has never been greater than it is right now, given the current state of education. Businesses have infinite options to help local schools' attempts to educate the next generation of workers and citizens due to societal evils, state and federal government financial shortages, and a lack of classroom – real-world relevance. While companies simply should, there are also more compelling arguments in favor of corporate school partnerships. So, let's check out why a school business partnership can be useful.
Make Your Workers More Able to Handle Any Emergencies That May Occur
As a high school graduation requirement, all pupils should be prepared to embrace their futures in college, work, and life. 65% of all employment will need post-secondary support and learning by 2020, per the Achieve Foundation. Due to changing employment requirements, K-12 schools must develop challenging curricula to ensure that students are well-prepared for their chosen postsecondary institutions. In order to teach kids in a manner that is real-world meaningful, companies will need their skills to help with this project. The partnerships between schools and businesses can always bump into some emergency situations that come out of nowhere. So, the advantage of having the business running behind the school can make all the school staff work harder and put their efforts to the limits.
Is It As Difficult As You Think To Find A Great Educational Partner?
You may develop an education relationship with many of the greatest recognized colleges in the world and make it easier for your workers to acquire a degree. This makes it more likely that they will do so. You don't need to be near campus in order to attend an online university. An alternative is to provide your staff with online training that they may finish on vacation or from any other location with an internet connection. Online programs also provide your workers the flexibility to take classes at times that don't conflict with their regular work schedules, which is a huge benefit. Finding school business partners through the educational institution is not complicated as you might be thinking about the first impression. Give it a try if you can! Online degrees are exactly as useful as those obtained from traditional colleges since certified online institutions are approved by the same bodies that evaluate and accredit traditional colleges and universities.
How Can Businesses Help Out Their Local Schools?
First and foremost, corporations may help their local schools by donating money. It's always helpful to support educational institutions by making financial contributions that go toward enhancing their curriculum or purchasing any necessary equipment. For companies, donating to local schools and programs like GPSEd allows them to experience the benefits directly, and they frequently reciprocate and make an effort to invest in companies that give funds.
Businesses may best assist high schools by establishing a relationship that aids students in advancing their professional careers. Many colleges and universities have individuals that are interested in gaining job experience while in school or pursuing a field of interest to see whether it is a good fit for them. Numerous people will frequently read a justdomyessay review on the Internet in order to find suitable knowledge. So, why wouldn't understudies repeat their actions?  For students that are interested in working in the manufacturing industry, apprenticeships and internships are common. This is a win-win situation for both the student and the company. This is an excellent method to assist schools in their mission to ensure the success of every kid. Learn a little about how GPSEd could assist you to engage with universities in need if you've been thinking about partnering with one.
Impacts Of Expertise in Business Management
For curriculum creation and insight into what companies need from individuals entering the job market, many public-private alliances include company owners consulting with academics. As an example, a connection like this might suggest that employees have poor communication skills or are unable to do simple arithmetic. To ensure that pupils are well-versed in these crucial areas, instructors may benefit from this kind of outside input. Instructors may also be given computer and technology training by corporations to keep them up to date.
What About the Risks of This Collaboration?
When business is involved in anything people do, there are typical risks that go alongside. Some of them might threaten your potential cooperation with partners while others can be easily solved. For instance, that's the reason why plenty of individuals like to read the best essay writing service possible and educate themselves about the project or a company they might be cooperating with.
Despite the positive aspects of school-business cooperation, the research is clear that there are downsides as well. There are a wide variety of potential dangers that might arise from a lack of attention and the eventual break-up of a partnership to more serious situations where one partner wields dominance over another. A risk factor is one that has the ability to erode trust and interfere with partnerships between educational establishments and enterprises, prohibiting them from achieving their mutually beneficial objectives. The literature also discusses the issue of conflicting interests. Bottom-line goals are simple to identify in prosperous firms. When it comes to for-profit enterprises, their ultimate objective is to make money. For the rightful owners, philanthropic giving was an essential part of their culture, but profit was more essential.
Conclusion
The corporate sector is more concerned than ever before with ensuring that every child has access to a top-notch education. Business skills initiatives. We can't have wide disparities in student performance that effectively disenfranchise broad swaths of our people. The best approach to ensure that our country's future and, by extension, the lives of its residents are better, is to facilitate teaching and learning received throughout one's lifetime, regardless of where, when, or who gives it.