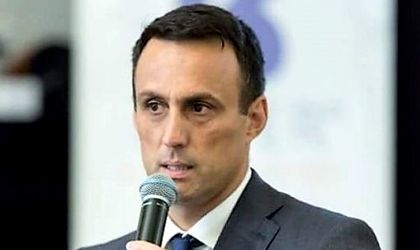 The associate professor INDE MBA, Mr. Valentin Ionescu declared:
"I believe that an MBA is a perfect blend of improving one's knowledge of business management as well as ensuring skill development and personal growth thus pushing towards our limits and becoming the best version of us. Building a strong curriculum is the only way to excel and get the most out of the INDE MBA experience.
Submissions started for the Romanian-French INDE Executive MBA Program – hybrid and on-campus.
The program is fully taught in English, with a double diploma from The Bucharest University of Economic Studies (ASE) and Conservatoire National des Arts et Métiers (CNAM) Paris".
For admission to the Romanian-French INDE Professional EMBA program, the following steps must be followed:
Step 1: Enrolment for Admission (2nd of May 2022 – 20th of September 2022)
A scanned copy of the enrolment file will be sent to the following email addresses: cornelia.spanu@bbs.ase.ro and/or inde@ase.ro.
Step 2: The pre-selection of eligible candidates (15th of June 2022 – first round and 20th of September 2022 – the second round for the remaining available places)
The list of eligible candidates for the interview, who are selected on the basis of the enrolment file, will be displayed.
Step 3: Interviewing the pre-selected candidates (June 2022 – first round and September 2022 – second round for the remaining available places)
Interviews with the pre-selected candidates will take place.
Step 4: The announcement of successful candidates
The lists of candidates who are successful, unsuccessful, or on the waiting list will be displayed on the notice board and on the website at www.inde.ro, in alphabetical order, within 24 hours from the end of the interview.
Bank account ASE – Romanian-French INDE Professional EMBA Program
All the taxes will be paid through a bank account or at the Postal offices in the following bank account:
Beneficiary: ASE
Fiscal code: 4433775
IBAN Account: RO35 TREZ 7012 0F33 0500 XXXX
Trezoreria Statului Sector 1 – București / State Treasury, County 1, Bucharest
Details:  Romanian-French Professional EMBA Program