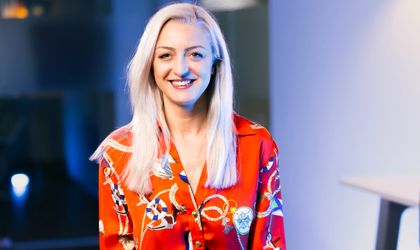 EA – The Entrepreneurship Academy was awarded, on Tuesday, September 12th, at an event organized at the French Embassy in Romania's headquarters in Bucharest. The event, dedicated to start-ups, under the theme French Tech – Romanian Touch, was organized by La French Tech, a French ecosystem dedicated to supporting new businesses.
EA – The Entrepreneurship Academy received the award for Best Educational Program from La French Tech, at the event that gathered over 600 people, and where 9 Romanian start-ups and their founders received recognition through awards.
Find out how to avoid online scams with scamfighter.net
The award comes as recognition from the entrepreneurial ecosystem of the students' performance in creating businesses in Romania and the surrounding region. The study program, accredited in the Netherlands, applies a philosophy developed in Finland and adapted to the European university environment by the partners at Team Academy Netherlands. The founding principles of the educational model are based on teamwork and learning, applying theory in real-life scenarios, autonomy and interdependence.
Ioana Ceaușu, COO EA – The Entrepreneurship Academy, declared: "The fact that EA – The Entrepreneurship Academy has received the award for best entrepreneurial educational program from La French Tech both honors and excites us. We see this distinction as an international recognition of our efforts in creating an innovative educational program, at the highest global standards, in Romania, whose students and graduates have already created their own start-ups. Furthermore, the award is not just for us: the quality of an educational program can best be seen in our students' achievements, and, from this point of view, we really are winners. In the last university year, our students made over 1,5 million euros in sales at businesses they have created from their first year of study, and our graduates have created some of the most innovative businesses in Romania."
In the new university year, EA – The Entrepreneurship Academy will have 38 new students, of which 30% are girls and 70%, boys. Compared to regular universities, in order to study business and entrepreneurship at EA, those interested in applying do not go through exams, but through an interactive admissions process: online application with their CVs, two essays and a video, a day spent at the university solving a real-life business challenge, called Bootday, and a final interview.
In order to prove their entrepreneurial spirit, teenagers can apply as soon as the 11th grade and they can pay their student fees with the help of scholarships, and the financial aid and sponsorships provided by the faculty. EA – The Entrepreneurship Academy offers scholarships that amount to 500.000 euros every year.