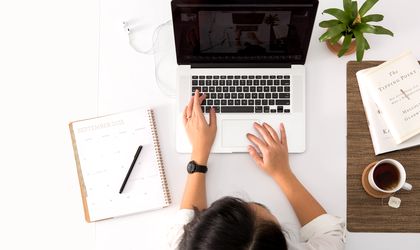 Every success has a system or strategy behind it. It helps both at the learning stage and during work. A self-learning system is a systematic way of sifting out unnecessary information and remembering the most necessary. The sooner you start to follow it (by adjusting to yourself or inventing your own), the sooner you begin to benefit.
You've probably attempted to learn something: a programming language or a foreign language. And you probably had no particular strategy: a minimum of free time and hope for a ready-made guidebook or list of books. You started studying, but you intuitively knew you were doing something wrong. You lacked your system.
Your self-study system should be based on four fundamental principles:
Periodic repetition (to soak up the idea).
Associations (to increase mental intuition).
Filtering process (to deal only with gold).
Breaks to rest and gain strength.
Self-learning system
Writing a book, making a movie, or creating a technology startup is very difficult. However, if you divide the work into several foreseeable stages, it becomes easier. It is one of the long-standing principles of time management. It also applies to learning.
Here are seven step-steps by website that writes essay for you to help you learn any skill:
Gathering information.
Creating notes.
Revising notes.
Summarizing key findings.
Teaching the craft to others.
Creating a bank of associations.
Integrating ideas and communication with the journal.
Consider each step separately.
Gathering information.
Read high-quality books, comprehensive articles, or short reports. When researching any information, there are three things to keep in mind. In order of importance:
Filtering out all irrelevant information to find what is essential and needed.
Assigning a degree of importance to the information and deciding when to read.
Applying your learning system.
To filter out unnecessary information, you need to learn speed-reading. With this skill, not only will you be able to absorb more information, but you'll be able to decide on whether or not to read a book in a couple of minutes.
However, books come in all sorts of ways. Francis Bacon believed, "Some books must be tasted, others must be swallowed, and some must be thoroughly chewed and digested."
You can create your system of labeling books by type:
Golden books (original information with hundreds of ideas).
Unique purpose books (biographies or "how-to" books)
One idea book (the entire work is devoted to exposing one topic, the volume is dialed in for explanations, examples, and illustrations, can often be "water").
Garbage.
Think of the Pareto Principle when it comes to reading. Only here, the ratio is 1 to 99.
Taking notes
Most people think it's a dull and pointless activity. But that's not true at all. When you take notes, you remember information better.
Take notes as often as possible. For this reason, you should get yourself a particular folder (or a program like OneNote or Evernote) where you can store all the information you read about. It's a great way not to forget anything. It's your Internet with tags and pages – and you know everything practically by heart.
How do you learn to take notes? Here are three tips:
Always make a note right away: after reading an article, a chapter of a book, listening to a podcast, a lecture, a seminar. This simple trick you should apply all the time.
Learn color coding. It allows your brain to process information more easily. Once you learn to associate color with a specific data category, you won't need to waste precious brain resources assigning it to the proper context. Color coding also makes it easier to review old notes. Buy color-coded pens: blue for standard text, blue for quotes, red for essential things, green for names and chapter titles, and pink for mental models, ideas, or new items.
Always write down new words. Decipher them right away and come up with some context.
Revise your notes.
You've already done two valuable things: you've read, and you've taken notes. Now it's time for some memory training and association building.
There are a lot of benefits to periodic revision; one of the main ones is gaining a new perspective. Let's say you were learning a complicated topic took some notes. After a while, the information was assimilated by your brain. When you reread the notes, you see that things have become much more accessible and look at the data somewhat differently. You have gotten rid of the initial complexity.
You probably have 10 (or so) books that you think are the best for you at this point in your life. You've probably only read them once at a time. But it's best to read them thoughtfully, taking notes and then repeating them. Your interpretation of the material may be quite different. You will find a separate stratum, a different meaning to this book.
Summary of Key Findings.
It is the fourth strike of the hammer.
There are two other advantages to writing a summary of the book you've read:
It forces you to filter out the garbage and prioritize helpful information.
This squeeze becomes quality material for future reference.
Teaching others this skill
They say that if you can't explain a topic to another person, you don't know it yourself. So get to work:
Write a blog post.
Make an educational video.
Give a speech.
Tell a friend.
Make an infographic.
All of these things contribute to better absorption of information.
Creating a bank of associations
Thinking is not just a conscious process. The subconscious mind is often influenced (and sometimes owned). Probably the most vital subconscious trigger is associations.
There are many ways to practice associative thinking:
Study history.
Read biographies of successful people
Read Wikipedia
If you are persistent enough, after a while, when you try to think of a joke or a solution to a problem, you will realize that they already come to mind "by themselves." Know that this is the action of associations.
It happens in your brain on a neurological level: you create an extensive network of neural connections. Yes, it's a kind of network. When you cast it into a sea of learning, you'll have a much easier time catching fish than you would with a regular fishing rod.
Integrating ideas and information with a diary
The diary, in this case, can act as:
A physical medium: a notebook or notebook
Evernote
OneNote
It would help if you created a place to put all the vital information you come across. Evernote is an excellent choice for those who want a similar learning tool. However, it is paid, while OneNote is not. So it's up to you to decide.
You can put anything you want in such services: quotes, photos, PDF files, Internet pages. Suppose you are learning a foreign language. There is a lot of information, and it is periodically forgotten, so you have to search for it again on the Internet. With these services, you can save it once in your mind and find it later in a couple of clicks.
When you create your self-study system, you get the instant speed and absorption benefits. So come up with your plan, update it, customize it for you, and it will bring you a lot of help after a while.
Bio:
Jana Rooheart is a blogger with extensive expertise in creative writing, psychology, and digital learning tools. Jana shares her expertise on the WowEssays.com blog, specifically sharing tricks in the field of academic writing. Jana gives practical tips that help a large number of students when attending college or university.