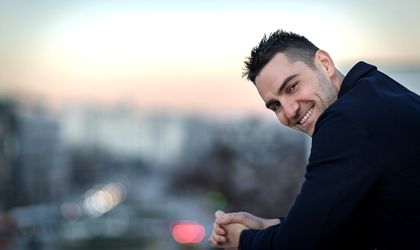 Users of the  Eduboom.ro video education platform access the platform to watch 5 lessons and take 3 tests per day, on average, and so far they have watched the lessons 260,000 times. The company plans to upload 300 lessons and tests each month by the end of the year. 
Currently, Eduboom.ro offers lessons for in V-XII grade students. Eduboom.ro has over 35,000 registered users and the uploaded lessons.
Every user who registers in September will have free access to all the content until the end of September.
The 3 types of subscriptions available are for 6, 12 and 24 months. For now, subscribers are getting a 50% discount, thus paying between 45 and 80 lei per month. The unsubscribed users will get free access to five video lessons and tests for each subject, as well as to the personal development section.
Eduboom currently offers over 2,500 lessons and tests and aims to publish another 300 lessons and tests per month by the end of the year.
Thus, by the end of 2021, the management team of the education platform plans to upload all the video lessons for the main subjects for V-XII grades (Mathematics, Romanian Language and Literature, Physics, Chemistry, Biology) and start including lessons for the I-IV grades.
The lessons and tests follow the national curriculum and are prepared by 60 top teachers in Romania. By the end of the year, the number of teachers will reach 100.
"On average, one user watches five video lessons and solves three tests per day. Just like in the other countries, the one subject that students fear most is Math. But we are always noticing the same phenomenon: the students watch a few lessons, solve a few tests and they see that they are doing better and better. Their grades go up, which gives them confidence. We are pleased that Eduboom has such a big impact in students' lives, as well as such a significant social impact, given how important education is to a country ", says Darin Madzharov, Founder of Eduboom.
Eduboom was launched in 2012 in Bulgaria, where it has become the largest platform for education and is used in over 70% of schools. It has received over 30 awards for the quality of services provided.
Eduboom was launched by Darin Madzharov, an entrepreneur who studied electrical and computer engineering in Germany. He began by filming a few lessons for his sister, who had difficulties understanding the Math and Chemistry classes. His sister also sent the lessons to her colleagues, they were successful, so Darin returned to Bulgaria to lay the foundations for Eduboom, the education platform.
The Eduboom.ro video education platform targets 3 million users in Romania by the end of 2024. Currently, Eduboom operates in Bulgaria, Romania, Spain and Italy.