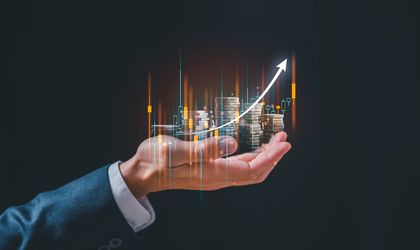 B2B Academy, the coaching division of NNC Services, the leader in B2B marktech consulting, is announcing the launch of its fractional AI CMO service. This solution enables businesses to boost their growth by harnessing AI technology and leveraging personalized expertise.
In today's fiercely competitive market, SaaS and B2B companies face mounting challenges when it comes to effective marketing strategies. B2B Academy understands these challenges, and their Fractional AI CMO (Chief Marketing Officer) service is designed to overcome them, enabling businesses to optimize their marketing efforts, generate a flood of high-quality leads, and propel their revenue growth to new heights.
At the core of the Fractional AI CMO service is the belief in personalized recommendations tailored to the unique needs and goals of each client. Partnering with seasoned Chief Marketing Officers (CMOs) who possess a deep understanding of the industry and a proven track record of success, businesses gain access to top-tier expertise that is customized to drive tangible results.
"Today's business landscape is challenging. This unique solution merges AI efficiency with the strategic expertise of experienced CMOs, offering a solution that's both cost-effective and results-driven. We're helping businesses transcend traditional marketing limitations and reach new growth horizons," said Greg Corson, Martech Solutions Engineer Coordinator, B2B Academy.
With 2023 witnessing a more than 50% increase in AI adoption across businesses worldwide, according to McKinsey, this launch leverages the growing AI trend, harnessing its capabilities for efficient, data-driven marketing decisions. According to Gartner, by 2025, AI is expected to handle 80% of all customer interactions, making B2B Academy's Fractional AI CMO service a strategic investment for businesses looking to future-proof their operations and outrank the competition.
Key features of the Fractional AI CMO service include:
Personalized AI Martech Consultation: B2B Academy offers a free assessment with their expert CMOs, where businesses can discuss their specific needs and goals in their AI implementation journey.. This personalized approach ensures that clients receive tailored recommendations and strategies that align with their unique requirements.
Data-Driven Decision Making: The Fractional AI CMO service automates time-consuming tasks and analyzes vast amounts of data to uncover valuable insights. This empowers businesses to make informed decisions, optimize marketing campaigns, and maximize their return on investment.
Cost-Effective Fractional Resources: The Fractional AI CMO service offers a cost-effective solution for businesses to adopt AI right away in their marketing and sales processes to stay ahead of the game.
Enhanced Customer Understanding: The service provides in-depth analysis of customer behavior, preferences, and trends. By gaining a deeper understanding of their target audience, businesses can tailor their lead generation, personalized outreach and optimize their marketing strategies and tactics to enhance content generation, sales velocity and success metrics.
Gartner also predicts that chatbots will become a primary customer service channel within 5 years. Insights, user experience, and process improvement are three ways artificial intelligence (AI) can benefit customer service organizations.
B2B Academy understands the financial constraints faced by businesses. Therefore, the Fractional AI CMO service offers flexible pricing options to accommodate various budgets, ensuring that organizations of all sizes can access expert guidance without the need for a full-time CMO.
To celebrate the launch of the Fractional AI CMO service, B2B Academy is offering an exclusive promotion. For a limited time, new clients can enjoy a 20% discount on their first three months of service, making it an irresistible opportunity to revolutionize their marketing strategies and fuel their growth.
B2B Academy is committed to empowering businesses to thrive in the ever-evolving digital landscape. With the Fractional AI CMO service, companies can unlock their true potential, gain a competitive edge, and achieve sustainable long-term growth.