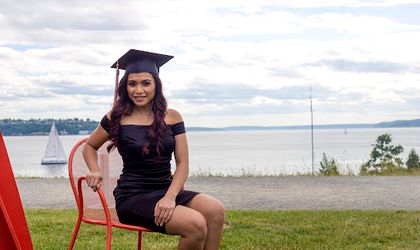 You have been working hard to get your degree, or you are just about to start. You know that the next step in your career is an MBA program. Maybe you are even applying for one now! So what do you need to know before making this decision? Plenty! This blog post will advise how to apply for an MBA and tips on not making mistakes when doing so.
Research Schools and Programs that will Best Fit your Needs
Before applying for an MBA, you need to know which schools and programs will best fit your needs. You also need to research the costs of each school or program you are looking into, as this is one of the most important aspects of deciding where to apply. Therefore, it is advised to find the best MBA consultant to work with. They will know the best schools and programs for you depending on your interests, skills, career goals, etc., which means they can point out some of the best options.
Also, it is important not to forget about current market conditions when deciding which business school you are going to apply for and any other factors that may affect your decision. For example, if you have just graduated and there is a recession in the industry where you plan to work after graduation, it probably would be better for you to avoid applying for an MBA program right now.
Know What you Want to Study
Another important thing to consider is what you want to study.  If you need help with the application essay, you can always use the best essay writing service uk, so the professional authors will improve it for you.  Not all schools offer the same types of courses, and some may even be more suitable for your needs than others, depending on the career path that you are working towards. For example, if you plan to pursue a job in consulting or finance after graduation, it would make sense for you to apply to a business school with strong ties in those areas.
However, if you are planning on starting your own business or taking over for someone else's company, then it would make sense for you to look at schools with entrepreneurship programs as well as other unique courses
Apply for Scholarships, Grants, and Other Financial Aid
One of the main reasons why people decide to pursue an MBA is because it gives them access to better salaries. It can also help you get a raise, which means that in some cases, it may even be possible for you to go back to school while working full-time instead of job hunting after graduation.
If this sounds like something that interests you, you should apply for scholarships, grants, and other types of financial aid. After all, just because everyone says that an MBA degree is expensive doesn't mean it has to be true! Therefore, do not overlook the possibility of applying for a scholarship or grant, as this may save you a lot of money when attending your business school
Ensure you Have At Least One Year Left in College to Take Advantage of the Opportunities Offered by an MBA Degree
Some MBA programs allow you to be in school while working full-time, but this is only an option if you have at least one year left in college. Therefore, it would make sense for you not to wait until the last minute before starting your applications, as applying towards the end of a semester will cut down on the amount of time you have to complete your applications.
For example, if you start applying in the summer of your senior year, then this will give you the whole fall semester and winter break as well to work on them while still being able to school full-time instead of job hunting or taking a leave from college.
Consider Whether or Not Attending an Online Program is Right For You
Another thing that you need to consider is whether or not attending an online program will make sense for your needs. While this option may be ideal for some people, others may find it more difficult than they expect
For example, if you are going back to school to start a family, it would probably be better for you to choose a traditional program instead. This is because online programs can be harder for people with children. They often require a lot of independent work that may not always fit well within the responsibilities of raising a family.
It's important to research schools and programs that will best fit your needs. What are you looking for in an MBA program? Do you want a traditional campus experience, or would you rather attend online courses? You need to know what type of degree and school is right for you before applying. Consider all the scholarships, grants, and other financial aid opportunities available when making this decision as well. Take advantage of the benefits offered by an MBA degree while still attending college if possible!