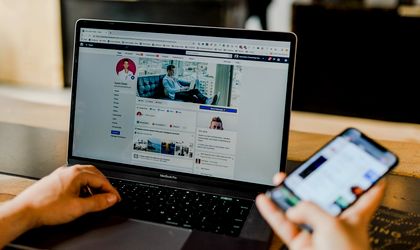 Blog writing is getting more and more competitive. It was a lot easier to start a blog a decade ago when the competition was mild and the reader was not spoiled. Today, blog writing is extremely difficult even for those who have a natural talent for storytelling.
Nowadays, blogs are more than just inspirational stories. There is a huge work behind each of them. However, the most difficult part is always to start. Nowadays, it's almost impossible to find a niche where you'll face no competition. You should offer something new to your prospective readers to make them interested.
Greater attention now is being given to visuals and innovations in your blog. After all, writing can be handled by experts from essay writing service, who write essays for students. Blogs, on the other hand, should offer more than just text.
If learning all that didn't scare you away and you are still determined to try yourself in blogging, here is a step-by-step guide where you should start and how to proceed. Read ahead.
Generate Ideas
Every blog starts with an idea. It becomes obvious whether it is successful or not later when you finally give it a try.
Analyze what you are good at. Think of your hobbies, talents, and skills. There must be something that really makes you stand out from the crowd of the rest of the bloggers. Find the niche where you can offer something unique and go on.
Decide Where You Want to Start
Successful bloggers migrate to different platforms to cover larger audiences. However, when you start, you'll have to choose one platform to start up.
You can develop your website, create an Instagram account or launch a YouTube channel. Choose something that appeals to you the most and focus on growing your audience there.
Do not try to succeed on several platforms when you are only at the beginning of your way. It's almost impossible to be great on all fronts. Be consistent, reach success on Instagram and then transfer to TikTok, for example.
Choose a Great Name
Whatever platform you choose for your blog, it will have its specifics. Websites require you to think about how you can generate more traffic, Instagram works fine when you grow your numbers of followers, YouTube gives money only if you reach a certain number of views.
However, what's common for all platforms is the need to have a great name. Be it a domain name or a name of the account, it should be quick to spell and easy to recognize. It should distinguish you from others.
Start with Planning
Any businessman, including Arash Ferdowsi, would say that having an idea is nothing if there is no planning. You can't succeed if you don't have a clear strategy in mind.
Blogging works the same way. You need to analyze your primary niche, decide on the blog's purpose, assess competitors, and even develop a preliminary marketing campaign to make others aware of your blog.
Of course, you should have a clear understanding of why you do all that and how you can make money on blogging. This also requires planning, which consists of such aspects as budgeting, advertising, traffic generation, and so on.
Create Original and Unique Content
You won't be successful in blogging if you rely on borrowed content. You should write what's relevant in the language that matches your audience. The content you publish should be unique, catchy, and interesting for the readers to continue to read.
Study what types of articles and which stylistic tricks appeal to the audience the most. Always remember that readers either want to have fun or learn something useful while visiting your blog.
If they can't find entertainment or information, they will leave. Your goal, however, is not only to acquire new followers but retain the existing ones, which could be even a harder task.
Work on Your Visuals
A few years ago, there were blogs that did well having no particular visual content. Readers indeed appreciated written content more than visuals. Today, with the competition among bloggers growing exponentially, you can't attract an audience without beautiful pics and videos.
Be ready that images, gifs, and short video clips now accompany blogging every step of the way. You can't go any farther if you don't know how to edit your pictures or videos.
Fortunately, there are plenty of online courses where you can learn how to create the best visuals for your blog with little effort.
Hit Publish
For your blog to succeed, you need to create a content calendar and determine the best time to hit your new posts. Articles published in the middle of the night won't receive as much attention as those posts that appear in the middle of the day.
Determine what timing is best for your audience by analyzing its online activity and hit your new publications when it reaches its peak. Blogging is not only about content quality. You have to care about your traffic to get more popular.