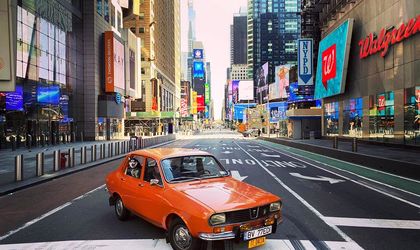 Romanian photographer Eduard Pălăghiţă pictured a Dacia1300 auto from 1977 on New York streets, during its lockdown. Quite unusual to see the Romanian iconic car in the city that never sleeps, being shot in an album entitled "The city that never sleeps is taking a nap".
The car is registered in New York and had been brought from Romania by the owner, being the only model of this type from entire United States, according to Digi24.
"The car is from 1977, completely original, we have not made any changes, everything is exactly as it left the factory. I made improvements, but I refined the car, that is, I put new tires, I changed the gaskets ", Eduard Pălăghiţă told Digi24 in an interview 4 years ago.
The photos are viral in social media, the official source being the official Facebook page Dacia 1300 New York.