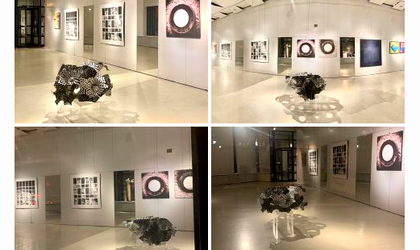 After last month's launching of #Contactless art project, the Romanian gallery Galateca moves the platform online, supporting contemporary art. The call for artists ends on April 17.
"We want to curate representative projects for contemporary art, but also for the difficult period we are going through. Art must remain a catalyst for emotions, a generator of positive feelings, which gives strength and connection to reality ", Galateca gallery statement states.
#Contactless Art Wall, supported by Expo Arte and AQUA Carpatica, will include a selection of works submitted, representative films or images, animations or states, curated by the Galateca team. They will be exposed from April 18 in the virtual space, on their website, on Facebook and on Instagram, daily at the same time.
Every week, Galateca will initiate a series of art talks, which will involve both already known artists and new artists, who will interact with the online public, once a week, on Saturday.
The exhibition #Contactless is an online project adapted to the current conditions of social distancing. Initially, it brought together six of Galateca's portfolios, each work participating either in a solo project or in group exhibitions hosted in the gallery. The artists chosen together with Anca Boeriu were Richard Scott, Liliana Mercioiu, Ingrid Cosma, Andrei Iulian Anghel, Bogdan Cazacincu, Vlad Tenu. The project developed as the emergency situation and the COVID-19 pandemic were prolonged, presenting one artist per day.