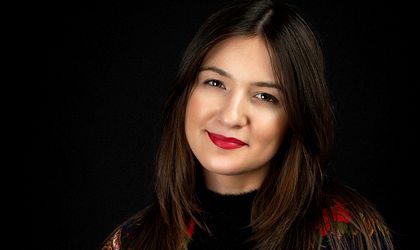 The Cluj Cultural Centre recently launched the Work Upside Down project, calling for artists who are interested in imagining the future of work. Ten of their proposals will be selected and financed with up to EUR 6,500 each.
By Romanita Oprea
The Work Upside Down initiative is part of the Cluj Future of Work project and financed by the European Regional Development Fund through Urban Innovative Actions. It aims to generate public conversations that will be accessible to a wide audience and mediated through artistic experiences, all on the subject of the future of work. How will work rituals change in a highly automated ecosystem? What will workplaces look like? What abilities should one develop in order to adapt to the demands of a new work environment? These are just some of the questions artists can take into account in the process of creating their micro-universes.
"In order to handle some inevitable changes and all the uncertainty around them, we as individuals need to look into the future and make space in our minds for the multiple possibilities and scenarios regarding the future of work. Artists have vivid imaginations and they are able to tell captivating stories, so we're inviting them to create fictional contexts that will allow us to experience the future and therefore to have a change to shape it," said Rarita Zbranca, programme director at the Cluj Cultural Centre and co-curator for Work Upside Down.
Artists are encouraged to imagine the future of work through inter-disciplinary approaches or through visual arts, media arts, show arts, music, literature, etc. Interactive and/or immersive formats are encouraged, especially innovative approaches such as narrative installations, sensorial experiences, role play, fictional object design, and time capsules. Works developed within the project will be presented during an exhibition in Cluj-Napoca, between October 1 – November 30, 2021. The call addresses all Romanian and European artists. Cluj Future of Work is a project initiated by the Cluj-Napoca Urban Innovation Division, which was created by the Cluj Cultural Centre in partnership with the Civic Innovation and Imagination Centre, a part of the Cluj-Napoca City Hall.
"We want to continue developing our programmes in a digital format and to assess their impact on the cultural and creative industries in Cluj-Napoca. At least five successful sustainable projects in which creativity, entrepreneurship, and technology come together will be developed in the Culturepreneurs programme, but we would be more than happy to have more than five. We'll also look for ways to replicate the programmes, take them further, and introduce them to different academic institutions, in order to maximise their impact," said Andreea Bercan, the manager of Culturepreneurs.
The Cluj-Napoca-born programme for the creative industries was inspired by Foundervine, a London-based organisation, which to date has built and run multiple successful virtual and physical accelerators for London's burgeoning startup scene, catering to founders that would not have the chance to build their businesses without the right funding, network, knowledge, and mentoring. "In the beginning of 2020, we carried out an international search for programmes that targeted entrepreneurs in different fields, mostly in the creative and cultural industries, and Foundervine was one that stood out. They have developed their virtual accelerator programme based on existing frameworks that were adapted to the current environment and they have had massive success in London. We wanted to talk with them, then one thing led to another, and they ended up being consultants for our programme. They have been not only an inspiration to us but also a great help in developing our tools and mindset for what would be expecting us in this journey of creating virtual programmes," Andreea Bercan explained.
Culturepreneurs' plans had been imagined long before the pandemic began; they had a dream generated by their research and observations, discussions they had, projects they had worked on with different entities in the cultural and creative fields: artists, academic institutions, organisations, students, entrepreneurs, etc. They designed programmes in partnership with the Cluj-Napoca City Hall, the Transylvania Creative Industries Cluster, Transylvanian Furniture Cluster, Cluj IT Cluster, Transylvania IT Cluster, Transylvania International Film Festival, the Art and Design University of Cluj-Napoca, and the ZAIN Transylvanian Creativity Festival, which included workshops, courses, masterclasses delivered by physical interactions in class, as well as workshops in laboratories equipped with state-of-the art technologies in specific cultural and creative industries.
"The pandemic brought a lot of uncertainty. We all had the same questions on our minds: how long will the pandemic last?; do we need to adapt our programmes, and how?; how will these changes affect the experience and the quality of the programmes?; how can we still use all the available resources?, and so on. We therefore decided to move everything online, to digitalize the experience for our participants, while always keeping in mind the quality of our interactions as well as the end goal. We've developed the necessary infrastructure, including communication tools, a knowledge centre to store and update information, an online event structure that would encourage collaboration and communication, and remote access to equipment was made available to participants where possible. The pandemic changed everything for us and we have been doing our best using the resources at our disposal," Bercan added.
But Cluj-Napoca and Bucharest will not be the only Romanian cities to develop important projects for the creative industries this year. FEPIC (the Federation of Creative Industries Employers) is looking to develop the first hub dedicated exclusively to the creative industries in Iasi, in partnership with the City Hall. The "Creative Hub" cultural project, conceptually named Iasi Creative Space, aims to create a temporary unconventional space with a national opening and international connectivity. The hub will bring creative industries into a space that can support young artists with the help of entrepreneurs in those industries and support art in all its forms. With the coronavirus pandemic having impacted the cultural sector much more strongly than it did others, the FEPIC initiative comes as a helping hand in getting back to an active cultural life, in a city which is internationally famous for the names it has brought to the field.
"We want to give the creative industries in Iasi a space that will facilitate direct contact, exchange of ideas, practice, skill development, and so on. The space will connect known players with creative young people and innovative startups, with the goal of developing innovative products with tremendous added value, as well as educative cultural valences and experimentation abilities. All of the above result in a long-term investment in the Iasi-based community," said FEPIC President Irina Schrotter.
The project follows in the footsteps of The Institute in Bucharest and the Cluj Cultural Centre by aiming to develop an agenda that will cover a number of important cultural events and workshops. The main goal is identifying a space that could eventually host a modern centre for the creative industries, to be built through European, private, and public funds. The Iasi Creative Space aims to create premium cultural traffic and a share of residencies, with its ultimate objective being to demonstrate the usefulness of such a space in a university city of Iasi's stature.
Within the first two months of its launch, the space should be able to host a series of important events such as Filit, Romanian Creative Week, Perform (a theatre and independent performative arts festival), music camps, and a virtual production studio.