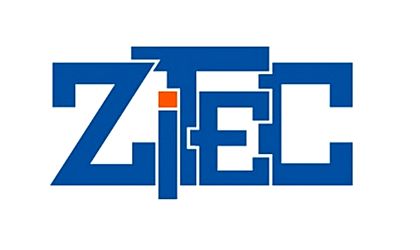 Zitec, the company specializing in the development of personalized technology solutions, services and products, ended 2018 with revenues of EUR 6 million, up 22 percent over the previous year. For the year 2019, the company plans to develop recent partnerships in the RPA and IoT area, increasing business activity in UK and US markets, and launching Mirro.io, the new Zitec product, in the first half of the year.
Investing in the innovation consulting division in early 2018 has brought new portfolio projects to the company, both by winning international auctions, reflected in turnover growth of more than EUR 5.2 million (a 17 percent increase from 2017) as well as through non-reimbursable funding, reflected in revenue growth of more than EUR 6 million in 2018. The company is currently developing projects for the European Space Agency and National Health Service Scotland as well as projects in the medical imaging area, the first European project to develop a blockchain curriculum for teachers and entrepreneurs, BLOCKS.
Zitec's 2018 portfolio includes customers from over 15 countries, active in various industries such as fintech, logistics, e-commerce, technology, for which the company has expanded its service package from developing personalized solutions to performance optimizations or components of digital marketing, positioning itself as a strategic partner of its customers with an integrated vision of their business. Among the most important international clients of Zitec are Amadeus, ST Microelectronics, TechSoup, The FundWorks, The Wine Society, Sandton Capital, and in Romania: PayU, SameDay Courier, Porsche Romania, Credit Europe Bank, Noriel, Urban Monkey, Depanero Network One Distribution.
Zitec's Digital Marketing Division continued its growth in 2018, offering end-to-end digital marketing services to its customers. The team covers the entire spectrum of activities in the online presence and promotion area, including website development and optimization, SEO, social media, Pay-Per-Click promotion, and media buying directly on local sites and in programmatic system. By integrating all communication channels, Zitec customers have full data visibility and thus optimizing promotional environments becomes more efficient.
Zitec started in 2018 and developed its second proprietary product after its success with Regista.ro (a complete electronic registration application, currently used in more than 200 municipalities in over 37 Romanian counties). Mirro (mirro.io) addresses organizations for which people's development is a priority. The performance of each team member is viewed as a whole, providing a new insight into career development and individual impact within the organization and business outcomes. Mirro is a private beta SaaS and will be released publicly in the early part of 2019.
"Year 2018 was for us a year of intense activity, in which we concentrated our energies on many planes with very good results. We have invested in developing our customer portfolio, new services, startups, and developing Mirro.io, a product that we are preparing to launch in the first half of the year. In 2019 we start with new strategic partnerships in the RPA and IoT area and we aim to increase revenue by increasing both turnover in services and in the product area as well as obtaining European grants," said Alexandru Lapusan, CEO and co-founder of Zitec.
2018 meant for Zitec and its investment in Instant Factoring, the first Romanian finest factoring platform launched in April. InstantFactoring.com ended the year with more than 1,500 grants worth EUR 2.7 million, a EUR 1.5 million grant from an investment fund in the US, and an award for the best Start-up Fintech of the Central European Year at the Central European Startup Awards 2018 in Warsaw.
One of the challenges of the year was the move to Zitec's new headquarters in the Times Square New building to increase team efficiency and encourage creativity. Zitec's new offices are built on an area of ​​1,700 square meters, and the design and concept of design have been inspired by shared passions shared by members of the organization: music, literature and science fiction. The team was a valuable attribute in the company's nomination in the top of the undelucram.ro platform, claiming Zitec to rank among the Top 3 Employers of Romania in IT & C, but also in all areas of activity.