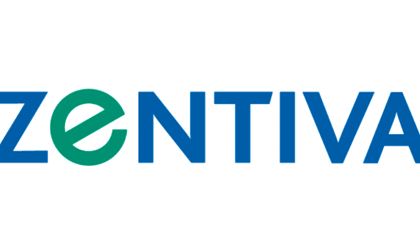 Zentiva, the generic drug maker, has finalized the separation process from former majority shareholder Sanofi and become an independent company, not a part of a large pharmaceutical group. The main shareholder today is Advent International, one of the largest and most experienced private equity investors in the world.
Patrick Aghanian, Zentiva's CEO, believes that segregation brings new opportunities for the organization and its customers, turning the company into a faster, more flexible and agile one.
"Zentiva's history begins 530 years ago, with the opening of the Black Eagle Pharmacy, a small family business that served the people of Prague. We are proud of our history and we look forward to building and expanding our presence in a relevant way in the field of generic and OTC medicines in Europe. This heritage supports our desire to remain a company that puts patients first. At the same time, it provides us with the benchmarks for future priorities in an effort to improve medical services through a more personalized approach. We believe that medical services are a right and not a privilege and therapeutic solutions must be accessible to as many patients as possible."

"We want to build the reputation of a company that brings value to its partners," added Aghanian. "We support health care professionals, pharmacists and health decision makers and share the same responsibility – to help reduce costs and improve access to healthcare. We do everything in our power to support people's medical needs."
Recent developments in the company also bring news to employees, adds the Zentiva official: "Growth goals are new opportunities for our colleagues and provide the organization with an attractive position, able to convince the best people in the industry to join. It is an effervescent period for Zentiva and we are confident that Advent support will help us achieve our goals," concluded Aghanian.