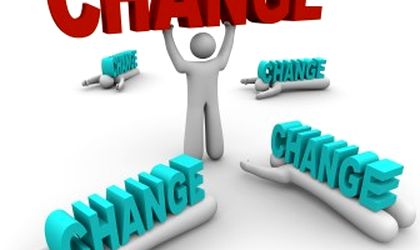 The high fluctuation rate of employees is one of the main problems faced by Romanian companies. The large number of jobs available resulted in a dramatic decrease in the average time spent by an employee in the same company. Thus, according to the latest study by eJobs, Romanian employees remain on average for 4 years in a job, after which they choose to make a career change.
As expected, the most frequent moves take place on the segment of young employees, ie those born between 1980-1995 (Millennial Generation) and those born after 1995 (Generation Z). In the case of the former, employers should expect to leave after 2.7 years in the company. The lower the average age, the lower their level of stability – so that young people who have just entered the labor market over the last 5 years, they get used to looking for another job after about a year in a company.
"These statistics are also explained by the fact that young people seek, first of all, the accumulation of experience and do not have that fear of changing and adapting to the new generations. When I get an offer she feels better, sometimes even with a lower salary, she accepts her because she sees the potential to grow in her career," says Bogdan Badea, eJobs Romania CEO.
Significantly more stable are employees belonging to Generation X, that is, those who are now 38 to 48 years old. On average, they spend 4.2 years on a job and make the decision to leave much harder than the very young.
"We are talking about a generation at the point of professional maturity, many of whom have management functions, have personal financial obligations that do not allow them to make hasty decisions, and therefore they are very careful when doing such a move. For them, the list of criteria to be ticked is much longer and extends over several levels: looking for a good financial offer, stability, management functions, a good reputation for the employer, looking at the distance between home and office, and and so on. They are less willing to concessions and therefore more stable," explains Bogdan Badea.
The most stable are, as the eJobs research shows, employees who have exceeded the 50-year threshold. They reach an average time in the same company for over 13 years, namely, 13.3 years. Lack of confidence in their own forces, but also the fear of adapting to a new team and a new working environment are the main criteria for choosing only in extreme cases to make a career change.
Statistics in Romania do not differ greatly from the international one, where the average of all age brackets is 4.2 years, decreasing from 4.6 years as it was in 2014.