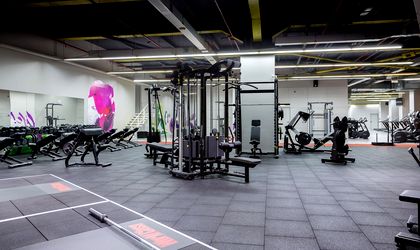 In the last 5 years, the number of sedentary Romanians has increased by 15 percent, according to the latest Eurobarometer by the European Commission, which places Romania in second place among the most sedentary European nations. Strong efforts are needed to improve these figures, all the more so as the World Health Organization warns that lack of physical activity is the fourth major risk factor for global mortality.
World Class Romania's mission is to inspire and motivate Romanians to be more active more often in order to enjoy a healthier life. As more than 50 percent of Romanians say the lack of time is the main reason that discourages them from doing sports, World Class strategically opens new centers close to the Romanians' workplace and homes, precisely to increase the accessibility of health and fitness services.
The strategic expansion of Romania's largest health and fitness network continues with the acquisition of Pure Fitness Tomis, which will become the 37th World Class Center.
Located in Tomis Mall, the first mall in Constanta, the new club will enjoy a privileged position in a place with tradition and a great influx of people. The strategic location is in line with the World Class mission to inspire and motivate more Romanians to be more active, more often and live healthier lives.
"We are happy to welcome Pure Fitness Tomis members and all the people of Constanta wanting to start a healthy lifestyle, to the #BeHealthy community created by World Class. Through our national expansion strategy, we want to bring our health and fitness services as close as possible to more Romanians and thus motivate them to adopt a healthier lifestyle. We are pleased to offer our current and future customers access to more and more clubs, high quality services, state-of-the-art equipment and internationally certified health and fitness experts, "said Kent Orrgren, CEO of World Class Romania.
Members of World Class Romania can choose one of the six types of memberships: Basic, Bronze, Silver, Gold, Platinum and W. The subscription structure is intended to provide members with access to some or all World Class facilities and services according to their needs.
The new World Class Tomis will be included in the Bronze Membership category. Current Pure Fitness Tomis memberships will become local, offering access to World Class Tomis only, but members can choose to change their membership level anytime. The new World Class health and fitness center in Constanta will undergo a renewal and rebranding process, and the equipments, accessories and health and fitness services offered will be aligned with World Class performance standards.
The club will be open daily from Monday to Friday from 07:00 to 22:00 and on weekends from 09:00 to 22:00.
World Class Romania is a market leader in the local wellness industry with a total number of 37 health & fitness clubs (34 are active and 3 more will be open later this year and during next one) throughout the country and almost 60.000 members.