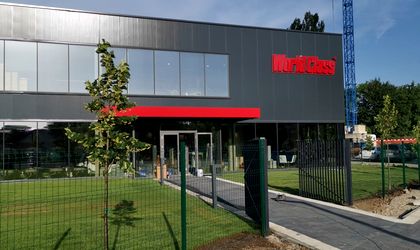 According to the European Health & Fitness Market Report published by Deloitte and EuropeActive, the European Health & Fitness Market (EU28 countries plus Norway and Switzerland) reached 55.3 million memberships in 2018 compared to 44.7 million in 2014—an annual growth rate of 5.5 percent. On average, 1 in 10 Europeans had a fitness membership in 2018. 
Together with Daedalus Online, A.T. Kearney conducted an online market survey for World Class to understand the profile of the Romanian health & fitness customer. The sample included respondents (fitness-goers and non-goers) from key cities, aged 18–60 years old. 
In terms of development perspectives for the Romanian health & fitness market, there is an increased demand for premium health & fitness clubs, accompanied by higher willingness to pay. By 2023 it is expected that an additional 250,000–300,000 new members will join the fitness market (a 30–35 percent increase versus 2018). The market value in 2023 is projected at EUR 360–380 million (a 45–55 percent increase versus 2018). 

On the Romanian health & fitness market there is only one dominant player, with 35 clubs, three more to be opened in 2019 and presence in more than one city—World Class. With over 60,000 members (about 7 percent market share in terms of members), World Class is active in the premium segment and market leader in terms of network, membership, and revenues. 
"The last trends show that Romania and Health and Fitness Industry have the fastest speed in terms of growth. This is an opportunity for us and we will continue to invest in. It is part of World Class core strategy to continue expanding in order to make health & fitness services more accessible to Romanians, close to where they live and work. Our network expansion is strictly focussed on strategic urban locations, and our sales and marketing approaches are closely interconnected with our mission: to inspire more Romanians to be more active more often to live a healthy lifestyle. 
Our unique market position in terms of physical network, programs and services, combined with our digital tools and presence creates strong member stickiness and satisfaction, and consequently also high retention rates. Our current plan foresees growing our network to more than 90 premium health and fitness centers by the end of 2023. Our main focus will continue to be Bucharest, followed by Cluj, Timisoara, Iasi, Constanta and Brasov", said Kent Orrgren, CEO World Class.
The study shows that the healthy lifestyle trend is an increasingly influential factor when it comes to personal time and leisure activities. 8 out of 10 people practicing sports mentioned that they exercised at least 2–3 times per week during the previous year. The main reasons Romanians practice sports are to preserve their health and prevent the occurrence of medical conditions (31 percent), and a desire to improve physical appearance (28 percent). 
Of the respondents who practice sports in a fitness center, almost 60 percent do so 2–3 times a week. The most frequent types of activities performed at the fitness center are group fitness classes (53 percent of respondents go to at least one type of class, with the percentage increasing to 65 percent if we refer to women respondents only) and exercising alone using equipment (35 percent). Around 8 percent go swimming. 
The most important factor for customers when deciding which health & fitness club to attend is proximity to home or workplace (22 percent of respondents), followed by membership price and location look and feel.
Among the respondents who do not have a fitness membership, three major reasons account for their decision: lack of time (more than 40 percent), lack of financial resources (around 20 percent), and lack of access (no fitness club in their proximity—15 percent). Still, the Romanian fitness market remains an aspirational one with 85 percent of respondents that don't currently go to fitness centers declaring the willingness to buy a membership in the next 6 months. 
There is also growing involvement of the corporate sector in employees' well-being. 
Corporate wellness policies could further open the fitness market: 8 in 10 respondents who do not go to the gym declared that they would attend a fitness club if their employer would pay for the membership. 
With 35 health & fitness clubs located in strategic location throughout 6 of the most important Romanian metropolitan areas, World Class remains the largest health & fitness network, continuously expanding to reach with the strongest team of health & fitness professionals (over 400) and the most consistent corporate wellness program offer at national level. The World Class mature clubs which have been operating for more than 3 years, boast LfL average annual revenue growth of around [10 %] per year on average. This growth comes not only from membership fees, but also from other products and services showing solid reception from our clients: personal training services, food, beverage and sports nutrition sales, and in some locations also sportswear sales.
World Class development plans for the next 5 years include reaching over 140.000 World Class members and over 90 clubs in strategic and premium locations across Romania that have suitable catchment areas to ensure healthy performance of the clubs.