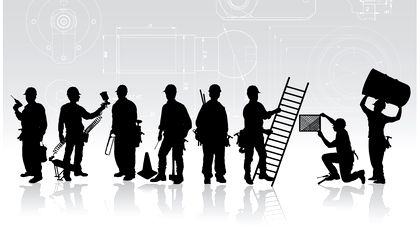 Romania has one of the lowest job vacancy rates among the EU member states and the number of unoccupied jobs is actually declining, probably due to the record number of foreign workers, despite claims of workforce crisis.
The impressive economic growth Romania has been experiencing during the last few years has put increasing pressure on employers to find skilled workers in order to expand their businesses, but recent official data show Romania is far from being considered to be in a "workforce crisis" situation.
The job vacancy rate in Romania fell 0.2 percentage point year-on-year in the second quarter of 2019, to 1.1 percent, the seventh lowest rate among the 28 EU member states, Eurostat data show.
This evolution is in sharp contrast with claims that Romania is experiencing a workforce crisis.
Experts point out that economic growth in Romania is slowing down and it is reducing job creation despite higher wages.
"With job creation slowing and limited fiscal space to maintain the pace of wage rises, we expect wage growth to ease a bit. While the economy is likely to be cooling off, wage pressures are likely to remain elevated and might be exacerbated by the electoral calendar," ING analysts said in a recent report.
But the real labor shortage is currently experienced in EU by the advanced economies, with sophisticated structures and high wages.
Among EU member states, the highest job vacancy rates in Q2 2019 were recorded in the Czech Republic (6.2 percent), Belgium and the Netherlands (both 3.4 percent), Germany (3.3 percent), Latvia (3.2 percent) and Austria (3 percent), according to Eurostat.
Foreign workers
This trend may be associated with the record hiring of foreign workers in Romania this year.
The Romanian government has recently increased quotas for non-EU foreign workers in 2019 by 50 percent up to 30,000 work permits, an all-time high number, as there is higher demand from local companies claiming they are affected by the workforce crisis.
The authorities said that the General Inspectorate for Immigration, a branch of the Ministry of Internal Affairs, issued this year (until August 23) 16,540 new work permits for non-EU foreign employees.
But the demand for foreign workers is much higher as Romanian companies requested 19,173 work permits during the same period.
Statistics don't include EU citizens, who don't need a permit to work in Romania.
These figures show a record request for foreign employees in Romania, where businesses struggle with workforce shortages in sectors such as construction, HORECA or logistics.