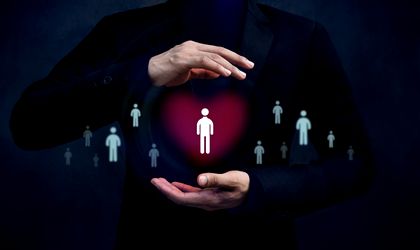 Whilst it is obvious that companies should focus on their customers as their customers are the ones who purchase their products or services, increasing profit and overall business success, it is less commonly known as to why companies should also understand their customers. Understanding your customers is crucial for business continuity, and here is why.
Who are your customers?
First and foremost, you need to define your target audience – knowing exactly who your customers are can help you to understand them better. With thorough customer research, not only are you finding out certain demographics of your potential customers, but also things like hobbies and interests, and especially wants, needs, and desires, should be considered and investigated.
Why should you understand your customers?
Having a good understanding of your customers as a result of extensive customer research and analysis means that you are better equipped to create products or services, and even marketing campaigns, that are tailored to your customers.
By considering three levels of purpose, companies grow and profit at a much significant rate compared to competitors – of which the three levels include Company, Brand, and of course, Customer. At the customer level, you should consider what your customers' goals are and find ways in which they can achieve it – delivering on customer purposes leads to successful customers which lead to a successful business.
How understanding your customers leads to long-term corporate success
By understanding your customers, you are able to establish not only a relationship on a transactional level, but also through a more personal and connected level. As a result of this, customer retention is improved, and a loyal and long-lasting relationship can be formed between customers and your business.
Planning personalised customer journeys and unique customer experiences in which customers are able to satisfy their needs, wants, and desires, are not only successful for customers, but for your business as well. If you are providing exactly what the customer wants, then there is no doubt that they will keep coming back to purchase your products or services again and again.
Do not confuse customer success with customer support, however. Whilst you may provide customer service and customer support in the form of chatbots, email contact, or enquiry forms, just because your business is able to respond quickly and appropriately does not mean that this contributes towards customer success.
Whilst, for example, 30 out of 50 people may turn to customer support for any problems or issues they may have, it is likely that there will be people who do not, and simply throw away the product or do not bother to purchase again.
Customer success is focused on fulfilling customer needs so that they do not have to turn to customer support at all, so you're able to retain the 20 people who might otherwise have walked away. This in turn will improve customer loyalty, brand intimacy, generate revenue, and even provide insights into your customers and their purchasing decisions.
As you can see, overall, understanding your customers will increase the chances of long-term corporate success, as it is ultimately your customers that drive every successful business.
Photo: dreamstime.com