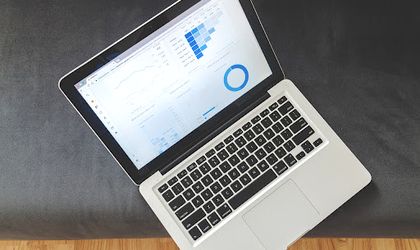 Do you ever wonder why it's so important to have a professional account manager, or what services they can provide? Well, in today's age of digital business and workflow management tools, having an experienced expert on your side is essential. With their specialized knowledge and experience, they can help you streamline processes while managing all the details of your financials and customer relations. They'll also ensure that tasks are completed by taking a proactive role in monitoring performance data. From providing custom training resources to creating analytics reports for smoother transitions between departments—an account manager can be indispensable for companies both big and small. In this blog post, we will be exploring more about why having an account manager at the helm is always advisable.
Overview of Professional Account Management
Professional account management is a crucial element of any business looking to stay competitive in today's market. It involves building lasting relationships with clients, understanding their needs and desires, and delivering exceptional customer service. Successful account management requires skilled professionals who can nurture relationships, generate new leads, and offer strategic solutions to help clients achieve their goals. It is a challenging yet rewarding role that requires a proactive approach and a deep understanding of the client's business. Also, by implementing Percentage Allocation Money Management (PAMM), account managers can help their clients gain control over their investments and ensure their portfolios comply with the highest standards. In today's fast-paced business landscape, professional account managers are in high demand as businesses seek to build valuable, long-lasting partnerships that drive growth and success.
Benefits of Professional Account Management
Navigating the complex financial world can be daunting, but with the help of a professional account manager, the rewards can be significant. Having an expert to guide you through the intricacies of investments, taxes, and financial planning allows you to focus on what you do best – running your business or managing your finances. With the support of a skilled account manager, you can make informed decisions and achieve your financial goals faster. From maximizing your returns to minimizing your tax burden, a professional account manager can help take your financial management to the next level. So why struggle on your own when you can have an experienced partner by your side? Invest in professional account management and reap the benefits today.
Different Types of Professional Accounts are Available
As a professional or aspiring professional, it is important to have the appropriate account set up to manage your finances. There are various types of professional accounts available to you, each with its unique features, advantages, and limitations. Depending on your needs and goals, you may opt for a business bank account, a merchant account, or a PayPal account, among others. A business bank account typically allows you to deposit and withdraw funds for your business, while a merchant account facilitates online transactions. On the other hand, with a PayPal account, you can send and receive payments from virtually anyone in the world. It's important to do your research and determine which account suits you best as you start managing your finances like a pro.
How to Choose the Right Professional Account Manager
Choosing the right professional account manager can be a daunting task, but it doesn't have to be. The key is to know what you're looking for and to do your research. The first step is to identify your specific needs and goals. Are you looking for someone to simply manage your finances, or do you need a partner who can help you grow your wealth over time? Once you know what you're looking for, start looking for prospective managers who meet those criteria. Look for certifications, experience, and references from satisfied clients. Don't be afraid to ask detailed questions about their investment philosophy and performance track record. With a little bit of legwork, you can find the perfect account manager to help you achieve your financial goals.
Tips for Working With a Professional Account Manager
Working with a professional account manager can be a great way to take your business to the next level. When choosing an account manager, look for someone who has experience in your industry and a strong track record of success. Effective communication is key to a productive relationship with your account manager, so be sure to establish clear communication channels from the outset. Additionally, it's important to be transparent about your business goals and expectations, so your account manager can tailor their services to meet your unique needs. By working closely with your account manager and providing regular feedback, you can ensure that you're getting the most out of your partnership. With these tips in mind, you'll be well on your way to building a successful and profitable relationship with your professional account manager.
Professional account management is an invaluable tool for businesses and individuals alike. By doing your research, choosing the right account manager, and establishing open communication channels, you can ensure that you get the most from your partnership. So don't wait any longer—invest in professional account management and start reaping the benefits today.