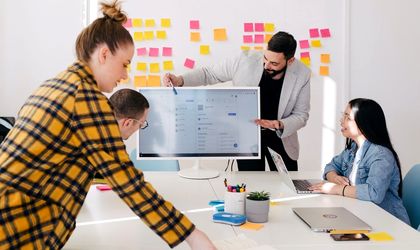 Common business knowledge tells us that it's 5-25 times harder to acquire new customers than to retain current ones. Thus, satisfaction and loyalty are crucial when it comes to helping businesses maximize profit. However, implementing changes to generate increased satisfaction and loyalty among customers is not always easy, and there are a few things to learn.
In this article, you're going to learn a few crucial things about customer satisfaction, loyalty, and other necessary theories that can help out your business. One of the best ways to learn this also includes written essay examples by experts. You can simply choose one among the expanse of loyalty essays and see what the pros have to tell you. This is one of the fastest ways to acquire new knowledge and see what everyone in the business needs to do. On top of this, here are some of the most important things you need to learn about this measurement of success.
Customer Satisfaction
When it comes to customer satisfaction, companies shouldn't assume that they know what their consumers want, but instead should use tools like surveys, polls, focus groups, or other forms of research to measure retention and service quality, and gain valuable knowledge about how they can improve their offering.
There are 5 main theories of customer satisfaction:
Assimilation – according to this theory, customers try to adjust their expectations to bring it closer to the product's actual performance.
Contrast – this theory is the opposite and says that any experience-performance discrepancy will be exaggerated by the consumer.
Assimilation – Contrast – this theory looks at how big or small the discrepancy is and based on that, the consumer will act in one or the other way.
Negativity – this theory says that any discrepancy is negative for the customer.
Hypothesis Testing – this theory suggests that customers are biased to positively confirm their original expectations.
What these theories can teach businesses is that customer expectations should be taken very seriously, and they should try to manage those expectations to be as close to the actual value of the product as possible.
The American Customer Satisfaction Index (ACSI) is an economic indicator that measures customer satisfaction across the US economy. Companies usually check their grade for customer satisfaction by interviewing their clients, prospects, and customers. Overall satisfaction, expectancy disconfirmation, and comparison to an ideal are the three main variables they base everything on.
The most important factor that determines satisfaction is the level of consumer value. This is how a product's worth is measured and then compared to a few possible outcomes. This also determines if the customer is comfortable with the price they pay for what they get. Customer value can not only be increased by adjusting the price, but also by implementing different value-adding propositions in the pre- and post-purchase process.
Customer Loyalty
Increasing loyalty may be the most difficult task in the career of any businessman. Customer loyalty means whether a previous client or consumer comes back to purchase from you again and there are several ways to improve this.
One way of improving customer loyalty is by focusing on relationship marketing, which is a long-term strategy that focuses on building close relationships with clients. There are a few tactics to develop a strong relationship marketing strategy.
The first one is to create an emotional connection with your prospects. This can be done by gaining their trust by always delivering great service both in quality and handling. You can also write emails and post on social media to show personality to your users. Companies with great levels of customer loyalty also tend to have a meaningful reason for being in business, one that brings great value to everyone who wants to buy from you. Establishing that is very important for any successful relationship marketing strategy.
Another way to enhance customer loyalty is by offering various loyalty programs that incite current customers to return. This not only increases revenue but can be used to gather crucial data about your consumers. Examples of loyalty programs are annual memberships, interactive offers, points systems, and plenty more.