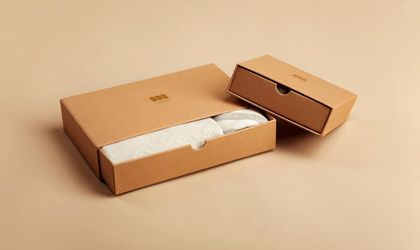 If you're looking to get your product noticed and not blend into the crowd, then good packaging design should be top of mind. Packaging is often the first thing a potential customer sees, so it has to make an impression – whether it's communicating brand values and telling a story through visuals or providing useful information that sets your product apart from competitors. It's no wonder that companies are willing to invest in creating unique and memorable packaging designs. Not only does this create excitement around their products but also serves as an effective marketing tool. In this blog post, we'll discuss why good packaging design matters for businesses today and how you can leverage these elements when designing your own product packages.
Understanding the Customer's Needs
Knowing and understanding your customer is key to creating effective packaging. Step up and stay ahead of the curve by analyzing what their expectations are and how they interact with your company's packaging. Take time to consider customer preferences, values, and behaviors that might influence their purchasing decisions—that way you can better deliver on the needs of the customers and create a strong relationship between them and your brand.
Designing to Stand Out
Designing an eye-catching package design can be a challenging process. However, by following a few important guidelines, you'll be able to create an unforgettable product that stands out from the competition. Firstly, start by clarifying your brand values and objectives to ensure that your design conveys the correct message and creates an impactful first impression with customers. Secondly, keep in mind the shapes of the traditional packaging which will influence how consumers interact with it; such as the shape of CarePac packaging that fits perfectly into shoppers' hands making their products more relatable. Finally, consider using brighter colors to attract attention and make sure all relevant information is clearly visible on the packaging to prevent any confusion or misreading of what's inside. If done correctly, you can create a great-looking product that will not only grab potential buyers' attention but also excite them about what is inside!
Usability and Practicality
Good packaging can make product usage a breeze. Whether it's kid-friendly packaging featuring easy-to-open, resealable closures or minimalist styling that highlights the product itself – usability and practicality are essential when considering how to package your products. Consider your audience when coming up with new solutions, looking into what is currently working well in the market and tweaking solutions from there. User feedback is invaluable here – after all, nothing compares to real-world experience!
Impact of Colors, Textures, and Shapes
Colors, textures, and shapes are important aspects of product packaging. The colors you choose can play a major role in how customers view your product and can affect purchasing decisions. Bright colors represent energy and vitality, while pastel colors evoke a more tranquil feel. Textures such as matte, glossy or embossed will also create an emotional response with the customer so make sure you choose something that matches the product or brand identity. The shape of the packaging is another element to consider; opt for unique shapes that represent the item being sold to capture attention and stand out from other products on the shelf.
Branding Strategies
The way you present your product matters! Packaging is key for communicating the identity of your brand and getting attention from your customers. Give a strong impression with accent colors, fonts, materials, and texture – make sure it stands out from the crowd! Use it to tell the story of your brand to make a lasting impact on your customers. With strategic packaging design, you can create a positive experience that keeps them coming back for more.
Cost-Effectiveness
To create a package design that is both practical and cost-effective, ask yourself three key questions: make sure you have a clear understanding of the product, identify what materials are needed, and determine the production process. By going through these steps carefully, you can create a package design that meets your expectations without blowing your budget. If needed, consult with experienced designers to find the best balance between luxury materials and sustainable practices to keep costs low.
Packaging design is the cornerstone of getting your product noticed. It should capture attention, communicate effectively, and clearly portray the brand identity. By understanding customer needs, designing for impact, focusing on practicality and usability, factoring in colors and textures as well as shapes, and creating cost-effective strategies to meet budget constraints, businesses can create packaging designs that effectively fulfill their purpose of connecting with customers while strengthening the brand's identity. Beyond aesthetic considerations, companies must consider functionality when designing packaging that helps make customers' lives easier. In an increasingly competitive landscape it pays to pay close attention to packaging design — after all, it's the first thing buyers will see!