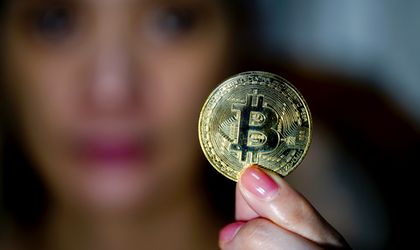 Google searches are a good sign of people's interests, at least when it comes to those who regularly use the internet. Bitcoin, the cryoptocurrency that reached a maximum at the end of 2017 has since lost over 75 percent if its value, is the most frequently searched item in the "What is.. ?" category.
Google lists the most popular search phrases at the end of each year. The 2018 queries highlight the people, events, or subjects that caught Romanians' attention this year, but also the "hottest" titles in entertainment, the trendiest phones in 2018, or the most common questions the Romanians have been looking for. Rankings were created using "trending" search queries: searches that recorded strong growth in 2018 as opposed to 2017 over a considerable period of time, indicating a high and sustained interest in that topic.
In addition to educational quests and Black Friday, this year's World Football Championship polarized Romanians' interests, alongside Simona Halep, the most formidable Romanian sports figure. In fact, tennis has overtaken football in Romanian searches in 2018. Exatlon and "Fifty Shades Freed" are the titles leading the top trends in TV shows and films in Romanians' 2018 searches. The list is divided between Huawei, iPhone and Samsung, and the Rina diet and tiramisu recipes are the star searches this year in the two somewhat antagonistic lists: diets and cake recipes.
The most popular searches
Baccalaureate results.
National evaluation results.
eMag Black Friday.
World Championship.
Simona Halep.
Orthodox calendar.
Word Picnic.
Andrei Gheorghe.
Avicii.
Admission to high school.
Sports events
World Football Championship.
Australian Open.
Wimbledon.
US Open.
Indian Wells.
Roland Garros.
Romania – Serbia.
Real Madrid – Liverpool.
Steaua – Lazio.
Winter Olympics.
TV shows
Exatlon.
The Island of Love.
Asia express.
Chefs at knives.
The gold deer.
Farm of the stars.
Voice of Romania.
The last tribe.
Romanians have talent.
Ninja warrior.
Movies
Fifty shades freed.
The Nun.
Venom.
Bohemian rhapsody.
Deadpool 2.
Jumanji.
Morometii 2.
Black panther.
A star is born.
Red sparrow.
Smartphones
iPhone XS.
Huawei Mate 20 Pro.
iPhone X.
Huawei P20.
Samsung S9.
Huawei P20 Lite.
Huawei P20 Pro.
iPhone XR.
Huawei P10 Lite.
Samsung Note 9.
Lyrics (Artist – Track)
Perfect lyrics (Ed Sheeran – Perfect).
Panama lyrics (Lino Golden – Panamera).
Djadja lyrics (Aya Nakamura – Djadja).
Dance both lyrics (Nicole Cherry – Dancing Both).
Guz I Prefer Lyrics (Guz – Prefer).
Jackpot lyrics (The Motans – Jackpot).
Mi Gna lyrics (Maître GIMS – Mi Gna).
Fire verses (5Gang – Fire).
Kisses back lyrics (Matthew Koma – Kisses Back).
Despablito lyrics Delia (Delia x Grasu XXL – Despablito).
Recipes
Tiramisu original recipe.
Guacamole recipe.
Carrot spaghetti recipe.
Traditional recipe.
Mamaliga recipe.
Original brioche recipe.
Cage Recipe.
White as a Snow Recipe.
Cheesecake recipe.
American recipe recipe.
What is it…?
What is bitcoin.
What is electricity?
What is on January 24th
What is immunoglobulin?
What is swine fever.
What is orgasm.
What is form 600.
What is Pension Pillar 2?
What is a corner flower for climbers.
What is the noun.
Diets
Diet detailed diet.
Indian diet.
Carmen Bruma diet.
Diet Mara Banică.
Tisanoretic Diet.
Diet Keto.
Danish diet 13 days.
Diet with eggs.
Fixed Diet Fixed
Buckwheat Diet.
Methodology:
2018 seraches are made in several categories, looking to capture search trends in Romania in the year that is about to end. The lists were created using a combination of services and tools that give us a detailed picture of global and regional search trends. Most of the data comes from Google Trends, a public service that shows the volume of searches across different geographic regions, time periods, and terms used. We also use internal tools that allow us to perform additional complex analyzes. Furthermore, we have eliminated spam, browsing and repeat searches. The lists were based on traffic figures from Romanian addresses, which searched on google.com, but also on the local domain (google.ro) and mobile searches.