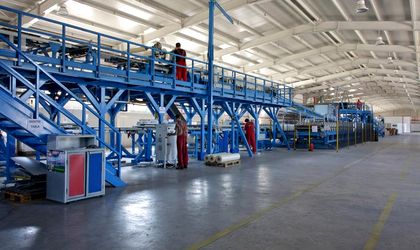 Wetterbest, one of the leaders of the local roofing systems industry and part of the TeraPlast Group, the largest Romanian manufacturer of building materials, has reached an agreement for the complete takeover of Cortina WTB, a manufacturer and distributor of metallic tile in the Oltenia area. As a result, Wetterbest increased its stake from 51 percent to 100 percent of the company's capital. The transaction is to be finalized after obtaining the approval from the Competition Council.
"The acquisition of Cortina WTB is part of the development process of the TeraPlast Group. Wetterbest is one of the companies that contributes significantly to the Group's turnover, and through this takeover we support the plans to consolidate and expand the distribution network and the customer portfolio, both locally and regionally," said Dorel Goia, Chairman of the TeraPlast Board of Directors.
WTB Curtain, based in Podari, Dolj County, is one of the most important producers and distributors of metal tile in the southwest area. The factory produces the Classic metallic tile profile from the Wetterbest portfolio, the W8 plated sheet and the flat sheet. The factory's production capacity is over 1.5 million square meters annually.
Wetterbest is the second largest producer on the metal tile market in Romania, both quantitatively and in value. Currently, production is carried out on 40 automatic production and packaging lines in three locations – Baicoi (Prahova), Podari (Dolj) and Saratel (Bistrita Nasaud).
This investment joins the EUR 8.4 million investment to expand the production capacity and relocate the factory in Băicoi. xpage escort girls auckland
In the first half, Wetterbest recorded a 28 percent increase in business, up to RON 105 million, compared with over RON 82 million in the first six months of 2018. The company's profitability increased by 22 percent compared to the same period last year, EBITDA exceeding RON 5 million.