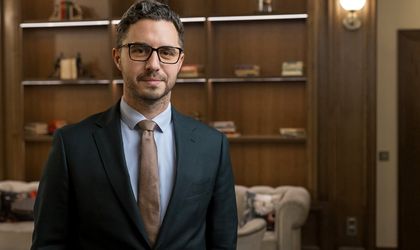 WeMat, a leading company on the commercial flooring segment of the real estate market, announces revenues of 17 million Euros for 2022, an increase of 13.5% compared to 2021.
In 2022, in addition to the rebranding process (previously, the name of the company was Decor Floor), WeMat's activity has focused on diversifying the portfolio of products and services offered, registering a significant increase in volumes "year to year" in specialist contractor services area.
"In 2022, the real estate and construction market went through a good period in terms of developments. However, there is an element of instability regarding economic forecasts and supply chains. Despite the many challenges, we delivered over 70,000 sqm of technical flooring system for the most important office projects in Bucharest, over 30,000 sqm of wooden floors and over 30,000 sqm of ceramic finishing for a high-end residential project in Bucharest, and over 25,000 sqm technical flooring for a development in Timișoara," explains Octavian Moroianu, Founder & CEO of WeMat.
In 2023, WeMat maintains growth forecasts, both on the main market – Romania, and for its secondary markets, Hungary, and Bulgaria. The company notes three main trends for 2023:
Green and efficient buildings are the main focus, becoming much more than a simple criterion to be checked for the beneficiaries. In 2023, the projects will be approached from the point of view of sustainable development, which is based on the implementation of technology and practices that allow long-term accessibility, with a minimal impact on the environment. The regulation of the nZEB standard as well as the competition in the area of newly developed projects will certainly bring an increase in the segment of ventilated facade systems.
Increased customers' interest in innovative acoustic solutions from the point of view of design in office spaces.
Economic dynamics generate a growing interest in the automation of scheduling and management of goods flow. We are moving towards a new industrial revolution, in which the automation and digitization of businesses will be in the foreground.