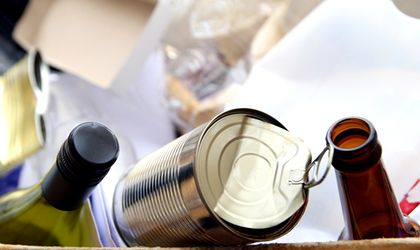 The latest changes in the field of waste management through the Emergency Ordinance 74/2018 must be implemented with the help of a set of instruments and models adopted in other Member States, such as "pay for what you throw away", "extended producer responsibility" and "the contribution to the economic circular".
The broad mechanism of the circular economy was the subject of the Recycling of Waste Conference organized by PwC Romania. One of the main changes envisaged by OUG 74/2018 is the obligations that will come to the local public authorities and which, through the levers they have at their disposal, will have to ensure the selective collection of municipal waste, at least the recoverable fractions from the municipal waste, namely paper, plastic, metal and glass. A topic also covered by Fepra seminar from a few day ago.
"A good information and awareness campaign is needed to properly implement the implementation rules of GEO 74/2018. But this is successful when there is an infrastructure that makes it technically possible to implement the rules. With regard to the elaboration of the methodological norms, within about two weeks, they will enter into public debate. Also, the licensing criteria for organizations that take over extended producer responsibility will be adopted in November at the earliest," said Cornel Brezuica, president of the Environmental Fund Administration.
The new regulatory framework for the collection and recycling of packaging waste brings significant changes in how the business environment will be able to meet its annual recycling / recovery targets.
Obligations of packaged goods manufacturers will be more difficult to meet, meaning that annual recycling / recovery targets for packaging waste have significantly higher values ​​than current ones (e.g. the current recycling / recovery rate of packaging waste from wood currently set at 15 percent, will register a 50 percent increase and the global waste recovery target will increase from 60 percent to 65 percent from 1 January 2019). Thus, there is a risk that many economic operators will not be able to comply with recycling targets through either proposed mechanism (individually based on their own packaging waste or OTR) and would prefer direct payment of the 2 RON / kg penalty to the AFM.
Producers of packaged goods will inevitably face higher costs for the allocation of human and technical resources to adapt and reorganize their internal systems and packaging waste management procedures.
In practice, economic operators selling products packaged in reusable primary packaging will also need to allocate operational costs and resources to implement the return-guarantee system and to organize returnable packaging collection / take-back systems from end-users.
"In turn, organizations implementing extended producer responsibility obligations (former OTRs) will be subject to strict licensing criteria which, among other things, establish that OTRs will have the responsibility to take on the obligations of all manufacturers who so request and for all the quantities and types of packaging for which they are responsible. Until January 1, 2019, there is not much time left and in order to meet all these challenges it is very important to fully understand how the business environment will be influenced," said Daniel Anghel, head of Tax and Legal Consultancy, PwC Romania.