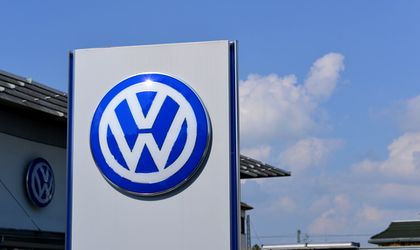 Volkswagen is planning to open a new factory in the Eastern Europe and the potential locations are Bulgaria, Turkey and Romania, according to Automobilwoche, cited by Agerpres. The Volkswagen trade union in Germany is fighting for control over the new factory with Skoda, the Czech division that wants control since the new factory will produce Skoda Karoq and Seat Ateca.
On November 18, Volkswagen AG head Herbert Diess said the carmaker is looking for a new multibrand factory in Eastern Europe, whose production is expected to start after 2022.
At the new East European unit, which will have between 4,000 and 5,000 employees, will be produced SUVs Skoda Karoq and Seat Ateca, which are currently manufactured at Kvasiny, Czech Republic.
The need for such a unit increased after Volkswagen AG confirmed that it would transfer the production of the German Passat model to the Skvas factory in Kvasiny (Czech Republic), as the largest global carmaker accelerates its investments in zero emission cars. The Volkswagen plants in Emden and Hanover (Germany) would be transformed for the production of electric vehicles by 2022.
The board of VW employees announced the leadership that they want the factory to be controlled by VW's passenger cars division. Chairman of the VW Supervisory Board, Hans Dieter Poetsch, said the group has not yet made a decision on the brand that will run the factory.
"Skoda is one of the options," said Poetsch for Automobilwoche.
An investment in the Czech Republic, Skoda headquarters, is not taken into account due to high wage costs, sources said to have wanted to remain anonymous.
Another option would be the transformation of the engine factories into car producing units. Potential candidates are the units where VW manufactures engines: Polkowice (Poland) and Gyor (Hungary), the sources add.
Volkswagen announced investments of over EUR 34 billion in the development of mobility services, electric vehicles and driverless cars by 2022.
The Volkswagen Group portfolio consists of 12 brands, including VW, Lamborghini, Skoda, Seat, Bentley, Audi and Bugatti, as well as MAN and Scania trucks.