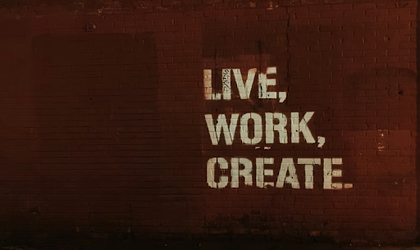 If you are thinking of opening your own business in the United Kingdom, you have probably heard many different opinions on how to do it. Many guides on the internet will give you a step-by-step process, but it is not always that simple. UK-based companies are generally easier to set up than companies based abroad, but this does not mean that setting up a UK-based company is always easy. There are plenty of pitfalls, and it's important to know what they are before you start. This post will cover some essential steps required to start your company the right way.
Find A New Business Name And Register It
What makes a good business name? A great business name is memorable, searchable, catchy, and easy to spell, which are essential factors driving online traffic and increasing conversions. You should be sure that your company names are not easily confused with another company's trademarked marks or product names in any industry. This point is especially important when you come to register your business with Companies House. Companies House is a government body that contains information about the registered companies in the United Kingdom. It is also a website where anyone can view who owns, controls, and operates a company, who the directors are, and what type of business they are in. 
Registering for a UK business is the first step in starting your new company. It lets you know where you are and what you need to do next. Ensure that you're registered correctly before spending a lot of money on advertising or legal services. When you register your business with Companies House, it might also require you to designate a company address that you will work out of and receive mail to so make sure that all the information is up to date and accurate. 
Brand Your Business
A company's brand is the foundation of its success. It creates a differentiating factor between them and their competitors. Consumers have a rich knowledge of opinions towards brands and products they have established over time. Consumers can sense what product is for them and where it suits them better by just looking at the packaging and logo. You should include a mission statement that clarifies your customers and employees alike, what your company stands for and how you wish to achieve success.
Put Your Startup Idea To The Test
One of the biggest challenges for startups is finding their niche and testing a concept. While some startups invest in surveys and focus groups on getting feedback from target customers, others use testing as a more creative solution. You can also use pitch decks to help in this situation. A pitch deck is a template for presenting your product or service to the investor community. It has information about the business, its team, the market it plans on serving, and many other factors.
You should also conduct preliminary market research to see if your idea has legs or not. Many entrepreneurs fail to conduct market research before they start a business. This can lead to failure or a loss of money when the market doesn't meet its expectations. Market research will help you understand what your customers want and how you should produce it to increase your chances of success. Some of the elements which need to be researched are:
Market size
Competition
Demand
Feasibility
Market research can help you develop a concrete idea of how you can grow your business and offer valuable insights on how it will function in the future.
Create A Business Plan
You can think of a business plan as a roadmap for future success. Having a clear vision of what you want out of your new business is essential for longevity. If you are starting on your own as an entrepreneur and not part of a large company, then you must have a business plan in place before marinating or launching your new startup into the market. 
A business plan gives the reader a clear understanding of what the company does and its revenue. The first section of your plan should include an executive summary about what makes your company different from others, its target customers, how it will make money, and why people should trust you. Aside from the fact that it will make your life much easier, it is also necessary to secure external funding, as your lenders will want to know if you can pay them back.
Decide On A Legal Structure
It is essential to decide on the type of legal structure that best suits your needs and the size of your business. The choice depends on many factors, such as whether you want to keep the company separated from your personal or professional life. If you are unsure where to start, it is recommended that you consult a lawyer who can help you find a structure that will be friendly to your business's goals and personal goals.
Make Sure You Understand Your Tax Obligations
One of the biggest challenges for many people who want to start a business is understanding tax laws. This is especially true for entrepreneurs who might be new to taxes or aren't sure where they stand under current law. Entrepreneurs must understand what their tax responsibilities are before they start a business. If you are entirely in the dark, it can help to hire the services of an accountant who should be well-positioned to guide you through the system.
Organize Your Business Records
Organizing your records from the get-go will enable you to understand what is going on in your company. Whether you're looking for information about profits and losses or how much revenue a particular product is making, you'll make your life far easier by keeping everything in order. Furthermore, you may need to present your records to the taxman at some point, and the more organized your records are, the faster and painless it will be.
There is a lot of paperwork that needs to be prepared before setting up a business in the UK. You must prepare all the documents correctly, so the registration process will not face any obstacles. In addition to the paperwork, you'll need a solid business plan you can follow for your business to succeed.