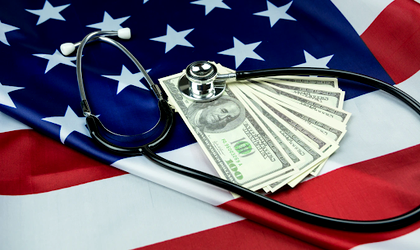 Sadly, the coronavirus pandemic has taken the world by storm. We've been facing a tough year unlike any we've lived before. If you're one of the luckier individuals, you may still have a job and a regular source of income. However, if you're like most of us, then, chances are, you've already lost your job to the claws of this vicious pandemic. Even those who still have their jobs have suffered from pay cuts and raised living expenses, leaving us all in a financial crisis that keeps getting worse.
Despite the rough times we're going through, there is a silver lining. For instance, there's no denying the relief that washed over us after the US government announced it would help alleviate the pressure of this pandemic in the form benefits for unemployment, job security, financial aids, and more. The only trick is to figure out whether you're eligible for these benefits, which can be quite confusing and stressful. To help you ease your worries, here's a condensed list of all those who are eligible for various kinds of benefits. 
According to the Coronavirus Aid, Relief, and Economic Security (CARES) act, anyone who has lost their job to the pandemic will be eligible to receive financial aid in the form of checks during this rough period. While unemployment benefits were limited only to those who have lost their jobs, the act has been modified to include self-employers, contractors, freelancers, and other non-registered workers. These affected individuals can also apply for Disaster Unemployment Assistance if they qualify, which you can find out by checking your own state's regulations. 
Unemployment benefits are directed at those who have lost their jobs to the pandemic. This means they don't cover those who still have their jobs but are unable to work due to the pandemic. However, that doesn't mean they won't get any benefits. They get to enjoy job-protection benefits that compensate them for any working hours lost due to infection, caring for infected family members, or different quarantine measures. These benefits also protect them from getting fired if they are unable to work during their sick leaves. 
The last thing anyone needs in this financial crisis is to worry about paying taxes when their pay barely covers their expenses at the moment. As the online resources at the Federal Financial Relief explain in detail at https://federalfinancialrelief.com/, the Secretary of Treasury has made a few significant changes in the taxing season. One of these changes concerns tax deferrals, where individuals can defer up to $1 million, and small business owners can defer up to $10 million. This deferral will both be free of penalty and interest, extending to a period of 90 days. Meanwhile, make sure to check whether your state offers any tax breaks. 
Students, parents, and caretakers overwhelmed with tutorial fees and student loans will also be happy to know they haven't been forgotten. The federal government has announced the waiving of interest on all student loans until further notice. If worse comes to worst and their financial situation forces them into forbearance, they can rest assured that their interest will not accrue.
Directing focus into other non-financial forms of support, the Families First Coronavirus Response Act (FFCRA) made sure to address suffering families' daily needs. They've announced that food assistance will be provided for families satisfying certain criteria, such as low-income single moms, pregnant women, and seniors enrolled in senior nutrition programs. 
Going into the business world, even small-business owners can receive multiple benefits to help their businesses survive this hardship. A number of programs have been launched to support small businesses (fewer than 500 employees) and their owners, starting from low-interest loan options to loan deferral options and programs for paycheck protection, disaster relief, and express loan acquisition.
Other Disaster Relief Options
We've witnessed the most direct form of financial relief in the checks many of us have received. However, the government has been working fervently to provide other forms of disaster relief, such as healthcare coverage benefits. This is especially important for those who have become recently unemployed and are worried about losing their health insurance. Other benefits are also available to help those with disabilities, mortgages, or drug addiction. 
Despite the numerous disaster relief programs and aids, finding the right program can be a hassle. It's even harder to figure out whether you're eligible to enroll in the program you settle on. Don't forget to check the program's authenticity before sending your information. Better yet, make sure to check your state's regulations first.