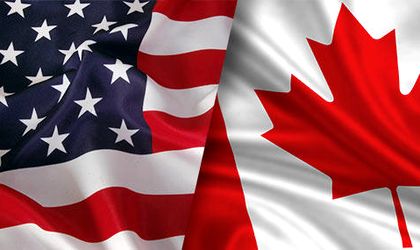 The United States and Canada have reached a deal on a "new, modernized trade agreement" to replace the 1994 Nafta deal, which Donald Trump repeatedly criticized for causing manufacturing jobs to be lost to Mexico, according to The Guardian.
The two countries released a joint statement on Sunday night and announced that the new deal would be called the United States-Mexico-Canada Agreement (USMCA).
The deal will improve US access to Canada's dairy market and protect Canada's auto industry from possible US tariffs.
Canadian PM Justin Trudeau told reporters "It's a good day for Canada", days after Donald Trump had criticized him and his negotiating team and threatened to walk away from the deal unless major changes were made, but negotiators from both sides eventually managed to settle a number of difficult issues.
Canada agreed to provide US dairy farmers access to about 3.5 percent of its USD 16 billion annual domestic dairy market in exchange for protection for its lumber industry and other sectors from US anti-dumping tariffs. The Dairy Farmers of Canada lobby group opposed the idea. Canada also agreed to export 2.6 million vehicles to the US if Trump imposes 25 percent global auto tariffs on national security grounds. However, the deal has not resolved US tariffs on Canada's steel and aluminum exports.
The Canadian dollar and Mexican peso both rallied as word circulated that a trilateral deal had been reached. US business groups had opposed turning Nafta into a bilateral deal because the three nations' economies have become closely intertwined since the pact came into force in 1994.