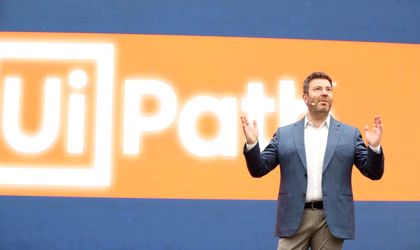 UiPath founder Daniel Dines announced on Tuesday that his company would donate EUR 1 milllion for the reconstruction of the Notre Dame Cathedral in Paris, following the fire that partially destroyed it on Monday.
"UiPath owes a lot to France and French culture. It's time we give something back to France. In the name of UiPath, I would like to donate EUR 1 million for the reconstruction of Notre Dame," said Dines during the UiPath Together event in Paris, according to a Twitter post by the company.
Read: The story of UiPath, the first Romanian unicorn
UiPath is specialised in robotic process automation (RPA). It was founded by two Romanians in Bucharest and was the first Romanian company to reach a value of USD 1 billion at the beginning of 2018. Later, it obtained an investment of USD 265 million from CapitalG and Sequoia Capital, taking its value up to USD 3 billion. It may soon reach an estimated value of USD 7 billion.