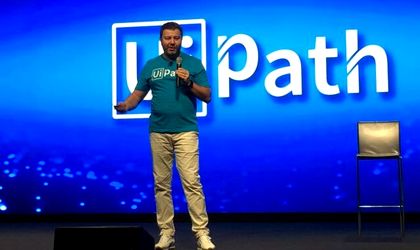 Robotic Process Automation (RPA) software company UiPath, the first Romanian business that became a unicorn by reaching a valuation of USD 1 billion, continues its expansion and announces that it has opened two new offices, in Italy and Greece and that it has appointed Aldo Maria Camillo Caiani as Country Manager for both countries.
"Both Italy and Greece are facing business challenges, and I believe RPA is an imperative for local and global companies that have a long-term vision to increase productivity, customer focus, optimise costs, and increase employee satisfaction. By growing our local presence, we are demonstrating our solid dedication to our customers' success. RPA will support them to stay relevant in their markets, as it will provide them with quick and measurable ROI to drive their success," said Caiani.
UiPath is going through a period of accelerated growth for the company both globally and in the EMEA region. In 2018 and 2019, UiPath  opened new offices in United Arab Emirates, Saudi Arabia, Turkey, Romania, Germany, Austria, France, the Netherlands, Spain, and South Africa.
UiPath is leading the "Automation First" era – championing one robot for every person, delivering free and open training and collaboration and enabling robots to learn new skills through AI and machine learning. Led by a commitment to bring digital era skills to more than a million people, the company's enterprise Robotic Process Automation (RPA) platform has already automated millions of repetitive, mind-numbing tasks for business and government organizations all over the world, improving productivity, customer experience and employee job satisfaction.
Founded by Romanians Daniel Dines and Marius Tirca and one of the fastest growing enterprise software companies in history, UiPath is headquartered in New York and was recently named by Comparably as the 6th happiest place to work and as having the 11th best company culture among large businesses. The company is backed by over USD 400 million in funding from Accel, CapitalG, Credo Ventures, Earlybird's Digital East Fund, IVP, Kleiner Perkins, Madrona, Meritech, Seedcamp and Sequoia.