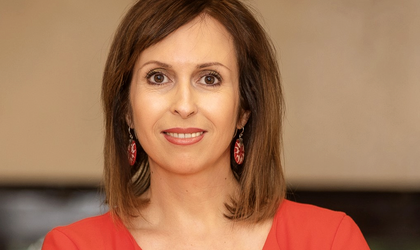 EXEC-EDU, the leader in executive education in Romania, announces its results after 18 years of presence on the local market: over 20,000 graduates at the regional level, over 70 management and leadership programs in the course portfolio, Gold Award for the best training company in Romania, 10 national and international certifications and licenses and a team of 45 experts respected and recognized as top leaders and trainers in Romania.
"EXEC-EDU has reached an important milestone, celebrating 18 years of relevant and innovative learning experiences for managers. Thanks to the 20,000-course participants, we had a real impact on the development of a more stable business environment, created by better leaders, who oversee high-performing, creative, and happy teams", said Oana Scarlat, CEO of EXEC- EDU.
During its 18 years of activity, EXEC-EDU has played an active role in the evolution and increasing maturity of the training market. In its first year, 500 trainees from around 60 companies participated in EXEC-EDU programs. The priority for organizations at that time was hard skills courses, such as supply chain management, marketing, finance, or inventory management. Currently, a large percentage of EXEC-EDU course participants, which last year reached around 2,000, are heading towards leadership and management skills development programs, with well-being courses becoming a priority for retention and engagement strategies.
In the top industries that invest in training for top and middle management teams are the FMCG and production sectors, which increased their investment in training, while IT&C, automotive and banking industries remained constant.
An EXEC-EDU analysis shows that today more than 30% of managers and entrepreneurs are aware of their need to develop leadership skills and are willing to invest their own resources in courses, a percentage that has tripled since 2005.
Among the most attended EXEC-EDU courses in the last 5 years are programs that have remained in the portfolio since the launch of the company and have evolved along with the most current trends – Management 360, Leadership 360, Project Management, Strategic Human Resources Management, IFRS. Another highly requested course during this time was Process Communication Model, a communication methodology that has attracted over 3,000 trainees, now delivered by 4 certified trainers. The Mastering Management Skills and First Time Manager courses are also in demand.
Management development and leadership skills courses have seen a dynamic increase in demand as the business environment faces a workforce crisis that has overlaped with a challenging and unpredictable economic context.
"Right now the labour market is facing a difficult time, there is a very big talent crisis and a huge skills gap caused by changes happening across all industries. Companies feel this crisis acutely, doubled by the ongoing economic uncertainty, and, as a consequence, invest more and more in people development. We have also seen that the needs are more personalised, the contribution of the top management in customising the courses has increased, and the participants are taking their own development very seriously", adds Oana Scarlat.
EXEC-EDU aims to continue the series of strategic partnerships with top specialists from all business fields and to develop and launch relevant programmes that meet the challenges of a VUCA environment. Currently, the company has relocated to a new, modern headquarters, fully equipped, and adapted to new requirements and technologies.