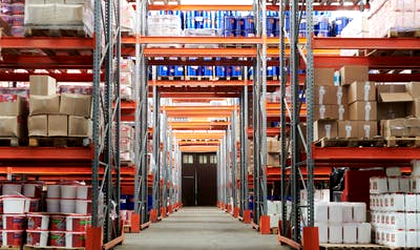 If you are an entrepreneur or small business owner, you are probably always looking for ways to streamline your operations. One area where many companies waste money is their warehouse and logistics operations. A third-party logistics provider (3PL) can provide a wide range of services to help reduce costs and improve efficiencies, you can learn about picking and packing. However, not all 3PLs provide the same level of service or quality of a product. Before committing yourself to work with any one company, it is essential that you conduct thorough research on their capabilities so that you know exactly what they can do for your business.
Flexibility
Flexibility is something that 3PL services can offer you in terms of your warehousing and storage, shipping, payment methods, and service level agreements. Your business may grow rapidly, and you will need to expand your warehouse space to meet the demand. A third-party logistics provider can help with this process by providing access to other warehouses they have available so that you do not have to invest in more space and take responsibility for managing those facilities.
Cost-effective warehousing and storage
Warehousing and storage are services that your 3PL provider can outsource. It's essential to know the difference between warehousing and storage.
Warehousing is defined as storing goods in a warehouse at the direction of an owner or consignee with the expectation that ownership will pass from seller to buyer upon delivery from the warehouse but before the sale. Warehouse receipts may be endorsed to another party upon cash, check, or credit card payment.
Storage refers to holding goods while awaiting further movement by their owners, usually at a location other than where they were initially stored. The two common types of storage facilities provided include "public" (or "open") storage locations where anyone can store their goods; and "closed" facilities, which require a customer profile before allowing access.
Less administrative work involved
When choosing a 3PL service, there are many benefits that you receive. You can focus on growing your business with less administrative work in managing your shipments. For example, if your business is located outside of a major city or has a small staff, it can be not easy to find the space and equipment necessary to handle all of your company's shipping needs.
Another benefit of using a 3PL service is that you don't need to hire extra staff members or buy expensive equipment such as forklifts or conveyor belts. Additionally, when goods arrive from suppliers or other companies at their destination location where they are being stored by the third-party logistics provider (3PL), they are typically placed in an area with high security so unauthorized people cannot access them. In contrast, they're being stored there until they need them again later on down the line – regardless if those goods travel over land, air, sea, etc.
Less wear and tear on your trucks
One of the most significant benefits of using a 3PL service is that it allows you to use your trucks for other purposes. For example, if your company has multiple locations and all goods must be transported between them, this will require multiple trucks or cargo vans.
If you were to hire someone else to handle these deliveries for you, then they would have to send their vehicles – which means that you're effectively paying for two sets of transports instead of one.
With a 3PL service in place, however, there is no need for additional trucks; everything can be handled by one fleet, so fewer costs are involved overall!
You can concentrate on actual core business activities.
With a 3PL, you can focus on your core business activities. This means you can concentrate on the things that make you money and set you apart from the competition. You don't have to worry about sorting, storing, or managing inventory because the 3PL does it for you. The same goes for shipping goods—the 3PL also takes care of all of that. In short: Use a third-party logistics provider if you want to focus on what makes your brand unique.
You save money on processing claims.
You can hire staff to process claims. 3PLs do this for you, taking care of any headaches that may arise from the paperwork involved in filing a claim.
You also don't have to worry about insurance at all. This is another thing your 3PL can take care of for you so that you can focus on what matters: your core business.
Allows for rapid growth and expansion.
When you use a 3PL service, you are taking full advantage of the expertise and experience of their staff. This allows your company to grow without investing in new equipment or hiring additional employees. As a result, you can focus on other areas of your business while they handle all of the logistics that come with growth.
3PL services are also excellent if you need to scale your business quickly. They allow you to handle sudden spikes in customer demand without making costly investments or hiring new employees. This means that you can focus on other areas of your business while they handle all of the logistics that come with growth.
There are many benefits of using a 3PL service.
One of the best advantages is that it allows you to concentrate on your core business activities instead of dealing with the logistics and processing of your claims. This means faster turnaround times, better customer service, and less risk for you as an owner or manager. Not only do you save money on processing claims, but you also have greater flexibility in terms of rapid growth and expansion opportunities.
Conclusion
After reading through our list of reasons why you should consider hiring a 3PL service provider, we hope that it will help you decide whether this type of business is right for you! 3PL services have been around for decades and have proven to be a valuable asset to companies across the globe. Many businesses need to be aware of all the benefits of using one, which is why we created this article.