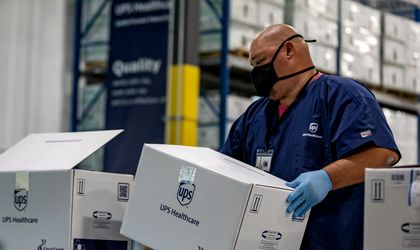 UPS Healthcare today announced a market expansion and the next generation in the UPS® Premier product line. The UPS® Premier service portfolio provides three-level flexibility to meet healthcare customers' unique needs.
UPS Premier monitors packages at all times, creating visibility and prioritization for each shipment. In addition, sensor technology enables real-time recovery of UPS Premier shipments if they encounter network delays, temperature deviations, or other issues.
UPS® Premier Silver and Gold are now available in major markets around the world. UPS® Premier Platinum adds the ability to monitor temperature, light and humidity while tracking shipments in and out of the UPS network. UPS Premier Platinum will be available this fall.
Innovations in biologics, specialty pharmaceuticals, and medications genetically personalized for each patient's needs are driving significant demand for precision logistics to support more patient-critical, time and temperature-sensitive products.
The global market for biologic therapeutic drugs is set to increase from $285.5 billion in 2020 to $421.8 billion by 2025. UPS Healthcare has added these new UPS Premier capabilities to support the complex needs of this growing market.