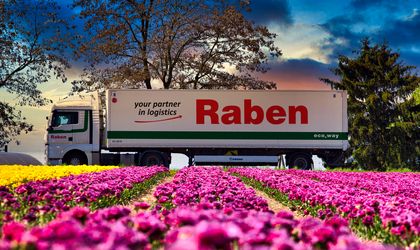 The Raben Group has taken over the 100% shares of the Bas Group, with retroactive effect from 1 January 2021. With the transaction, Raben acquires all Bas Group locations in the Netherlands, Slovakia and Italy, together with a team of 210 employees. The transaction is already approved by antitrust authorities.
​The BAS Group is an all-round logistics service provider. The company is a family business that was founded in 1986. BAS Group has almost 50.000 m2  of warehouse capacity and own fleet of trucks and trailers. The company attaches particular importance to international groupage transport, specializing in the connections between Holland and Italy.
"As a family we had come to the point where we had to make a choice between growing further autonomously or joining a larger professional logistics service provider. When Raben expressed interest, we, as a family, decided to sell the shares. The logistics sector will change considerably in the coming years, resulting not only in opportunities but also threats. By becoming part of a larger professional organisation like the Raben Group, we, as a medium-sized player, will be less vulnerable to these external influences." – said Lorenzo Bas, Bas Group CEO
The Raben Group originated in the Netherlands, but the head office has been located in Poznan in Poland since the 1990s. Raben has 90 years of experience and is active in 13 European countries, with more than 150 locations, approximately 1,200,000 m2 of warehousing and an annual turnover of 1.3 billion euros. The office in the Netherlands is situated in Oss.
Through the acquisition of the Bas Group, Raben, a family company, has increased its network in South-West Europe and strengthened its position in the field of contract logistics and intermodal transport. Not only Bas's customers but certainly also its employees will be able to profit from the opportunities within the Raben Group.
"The acquisition of the Bas Group provides new opportunities in Europe while also expanding our network. Furthermore, it will strengthen our position in the Benelux and enhance opportunities for growth in Southern Europe." – said Ewald Raben, Raben Group CEO
Both companies place a high value on social responsibility, ethics and integrity, with a strong commitment to innovation and sustainability.
"All employees and relations of the Bas Group are welcome at the Raben Group, together we will further expand our successes."  – underlined Berend Jan Schuring, Managing Director, Raben Netherlands BV.