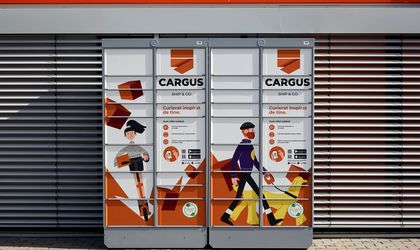 Cargus subscriptions with included deliveries are an efficient and preferred solution by e-commerce entrepreneurs: in 2022, more than 3,000 small and medium-sized companies chose this product. More than half of them chose Cargus subscriptions for a period of 24 months and more than 20% opted for the packages of 100 or 200 parcels per month.
Moreover, the Cargus subscriptions segment, a fixed-price option that reduces shipping costs with up to 85%, had the most impressive evolution in the entire Cargus product and service portfolio – in the last quarter of 2022, subscriptions increased more than 600 times, compared to the same period of the previous year. For 2023, the courier company estimates the segment will double and will record an increase in entrepreneurs' preferences for more complex packages with several deliveries included.
Companies that have purchased Cargus subscriptions are active in industries such as FMCG (over 40%), fashion, IT&C, automotives, and carry out their commercial activity in Bucharest, Cluj, Timișoara, Ploiești and Târgu Mureș. Moreover, analyzing the destination of the parcels, 40% of the parcels sent by merchants with a Cargus subscription are products purchased by customers from Bucharest, Cluj, Timișoara and Constanța.
"The subscription is a concrete answer to the needs of an e-commerce business at the beginning of its journey: efficiency and predictability, including courier services. The impressive growth of this segment is mainly due to its benefits – from cost, number of parcels included, parcel weight limit, access to multiple delivery and payment options, and up to integration with a 100% digitized system of business solutions and consumers. We believe that in the coming years the product will gain more and more traction and will significantly contribute to the development of the e-commerce market," says Anda Bucșan, Cargus Chief Customer Officer.
2023 comes with additional benefits
The Cargus subscription offers entrepreneurs a fixed cost for a contractual period of 12 or 24 months, for shipments of up to 200 parcels per month. An added benefit this year is the change in the weight of delivered parcels: with the new offer and without additional fees, e-commerce entrepreneurs can ship parcels of up to 31 kg.
Also starting this year, Cargus has included in its subscriptions the possibility to ship for free a number of parcels (over and above those included in the package), according to the type of the subscription chosen. Moreover, for parcels delivered to the network of lockers and SHIP & GO points, the cost starts from 6.42 lei, regardless of their size.
To meet online stores, Cargus included in its subscriptions the return service at a very low cost, of only 2.5 lei for a parcel, if consumers choose this option. The service and its cost help to increase the number of customers and the retention rate for stores and will be available starting February.
More, merchants don't have to worry about seasonal fluctuations – all shipments not used in a month can be used when needed. Delivery-included subscriptions also provide an anti-inflation shield for merchants. In short, subscription gives companies predictability and efficiency.
Also, the service is fully integrated with the ecosystem of Cargus digital solutions for parcel tracking (Cargus Mobile application), but also for payment (cash, with the card at the location or at the courier, through the Pay by Link option).